Britannia 2050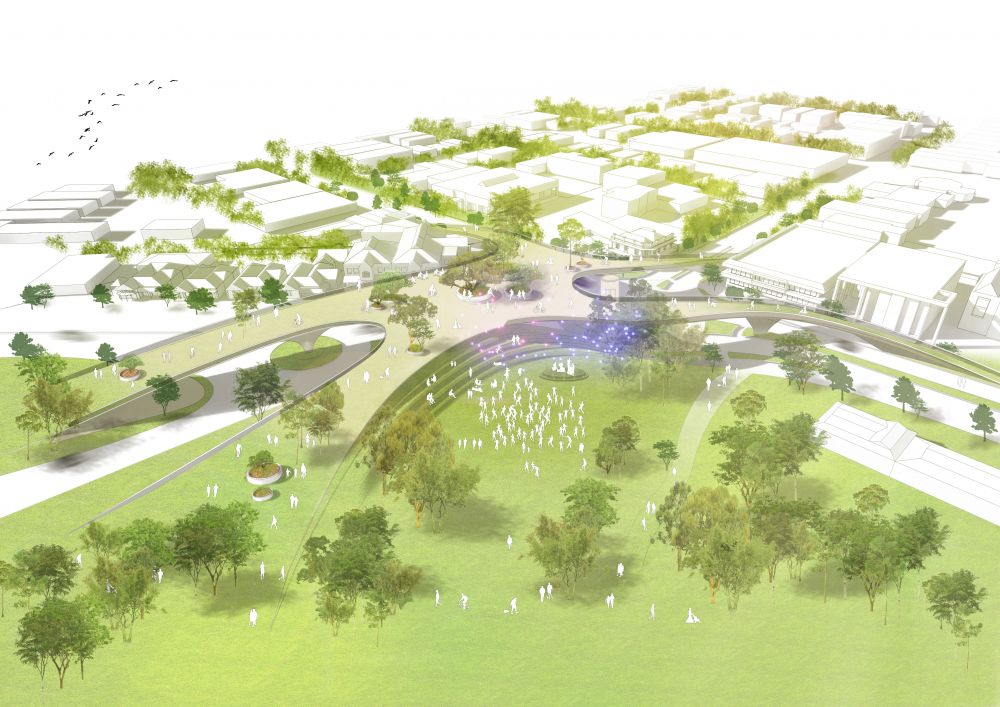 What if our urban spaces prioritised pedestrian infrastructure and focused on a re-connection to nature and place? JPE Design Studio's speculative design for Britannia roundabout explores a shift in thinking; reimaging what our city could look like in 2050 if neighbourhoods were more connected, modes of transport changed and green space took priority.
This well-known location in Adelaide's East is currently a car dominated environment that is widely known and tolerated despite its safety and functionality issues. Britannia 2050 lifts the landscape to form a dynamic people focussed transit network that allows diverse traffic modes to flow beneath and other modes above, in an uninterrupted connection between the Park Lands and the suburbs.
Responding to a future of human centred urban design and the value of built green infrastructure, Britannia 2050 presents a connective design form; a lively sculptural realm that can be used for events, relaxation and recreation.