Chicago Kiosk Competition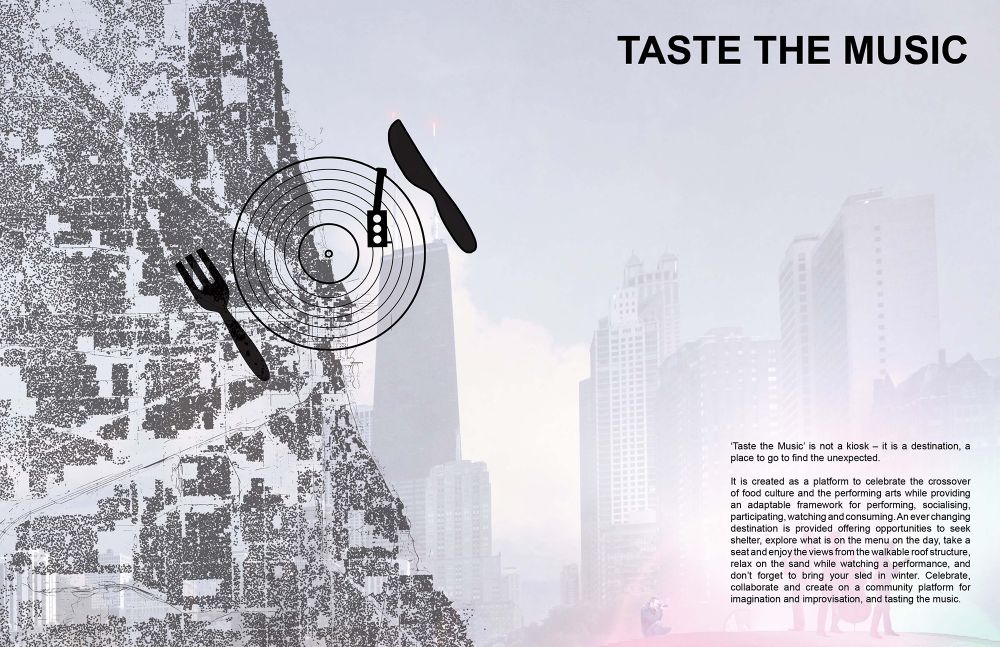 JPE Design Studio's entry for the Chicago Architecture Biennial Lakefront Kiosk Competition treated the kiosk as a destination - a place to go to find the unexpected. The design solution created a platform to celebrate the crossover of food culture and the performing arts while providing an adaptable framework for performance, socialising, participating, watching and consuming.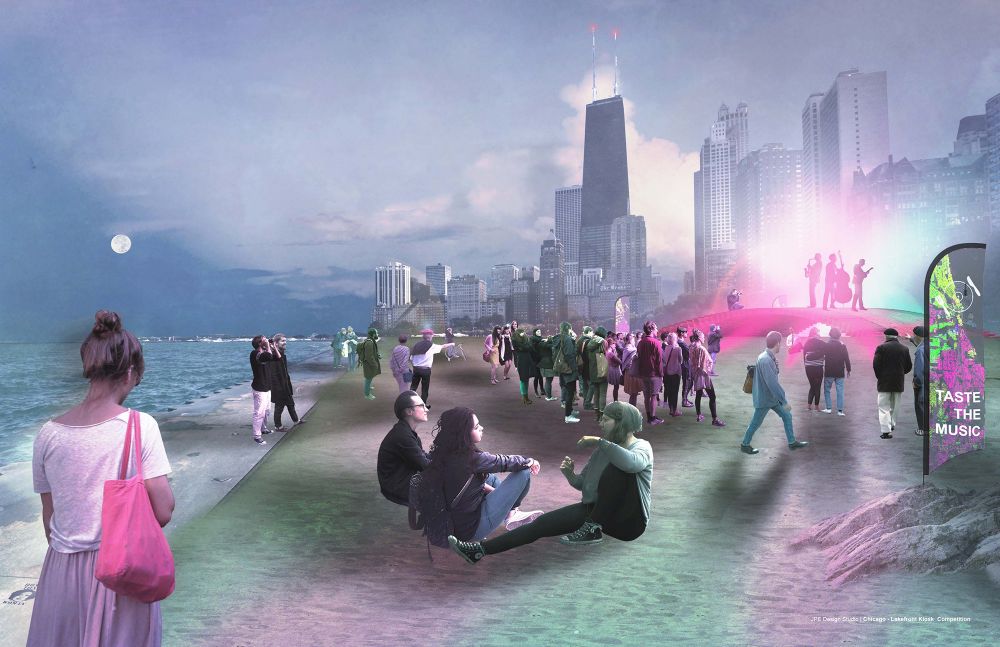 An ever changing destination is provided, offering opportunities to seek shelter, explore what is on the menu for the day, take a seat and enjoy the views from the walkable roof structure, relax on the sand while watching a performance, and a ramp for snow season play. The result is a collaboration between JPE's in-house design team and recent University of Adelaide graduates Meherzad Shroff and Jared Wasilewski.