ORAH Ideas Competition (Centre for Australian Culture)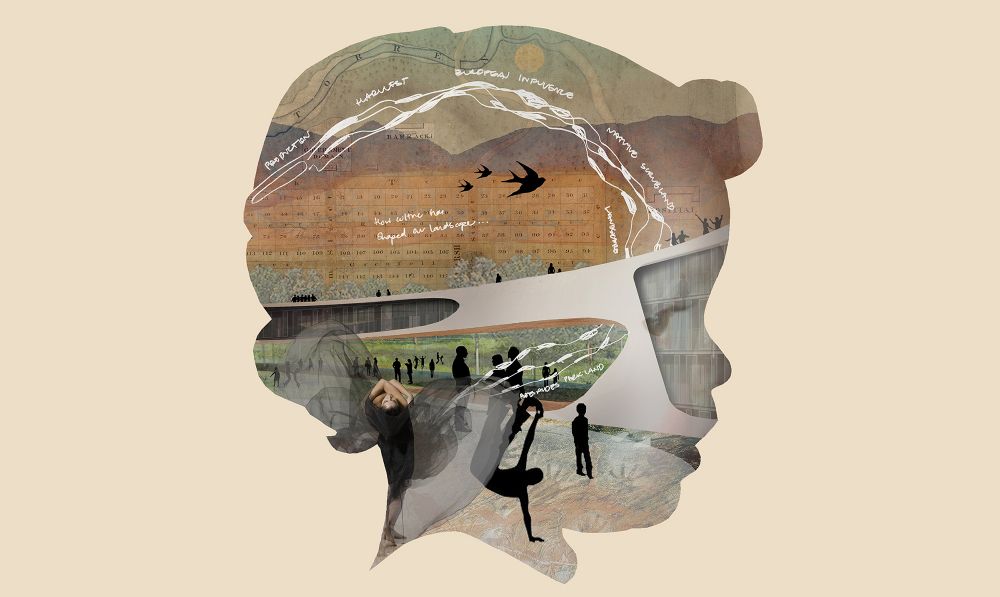 South Australia is a place of firsts. The Centre for Australian Culture is a first for Adelaide and Australia. JPE Design Studio's entry in this ideas competition, imagined the site as a place dedicated to expressing and engaging with our rich and diverse cultures within one seamless urban landscape through art, music, dance, language and culinary tradition. The many emotions of the Australian landscape are reconciled as the backdrop of 'who we are', and informs a physical statement - an epic centre of cultural collage.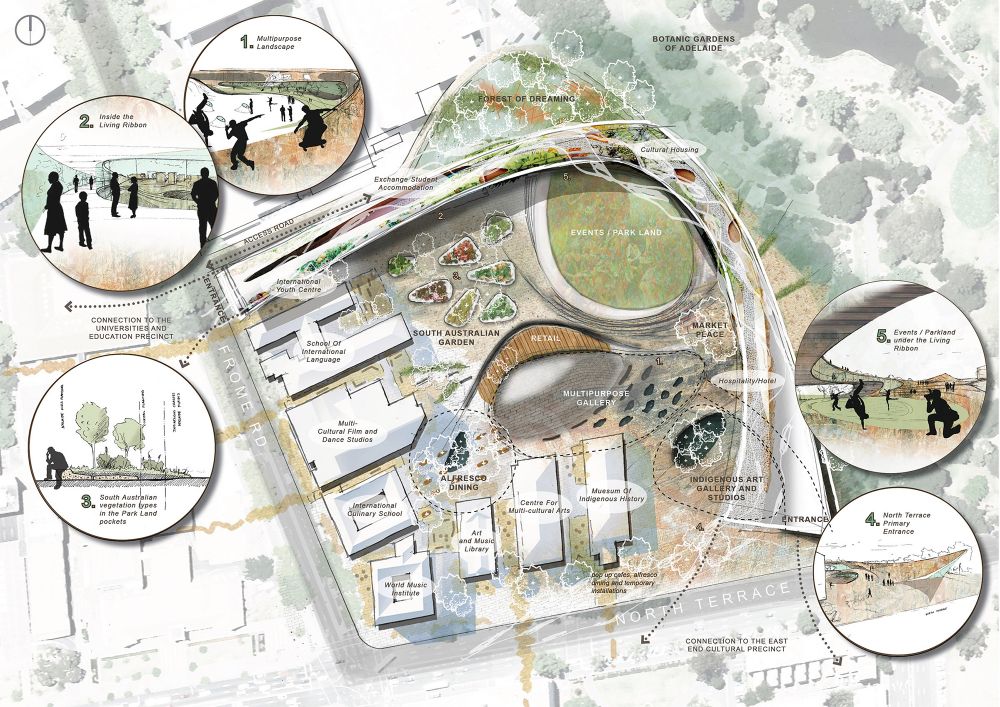 The site is re-claimed and transformed using natural and existing terrain, engaging Park Land space and allowing community exchange and growth. The introduction of a 'Living Ribbon' of accommodation and walkable landscapes inserts the day and night activity, and forms a permeable edge between the Botanic Gardens and new public spaces.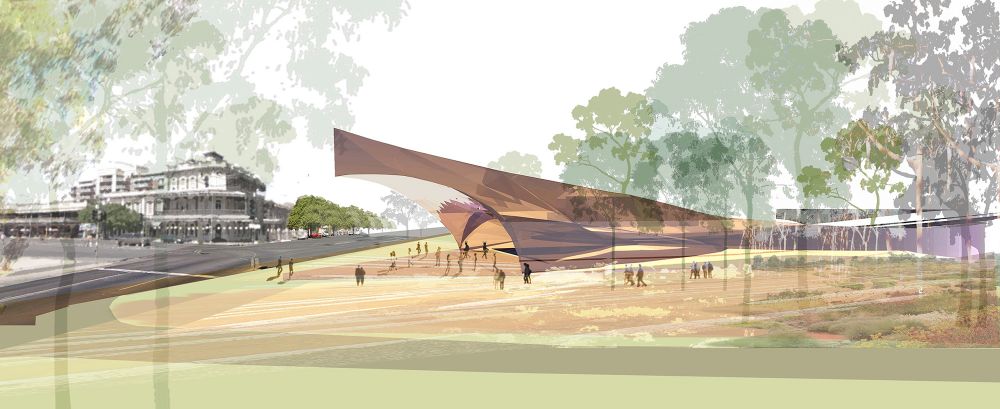 Adaptive re-use of valuable buildings along the edges express the site's rich history and the city's ability to evolve, while the new Australian Indigenous Gallery and Artists' Studios are carved into the landscape at North Terrace, connecting multi-purpose function and event spaces, and basement levels of the existing perimeter buildings. Functions dedicated to cultural history, storytelling and expression fill the perimeter buildings and spaces to create a destination where communities come together.