South Terrace Boutique Hotel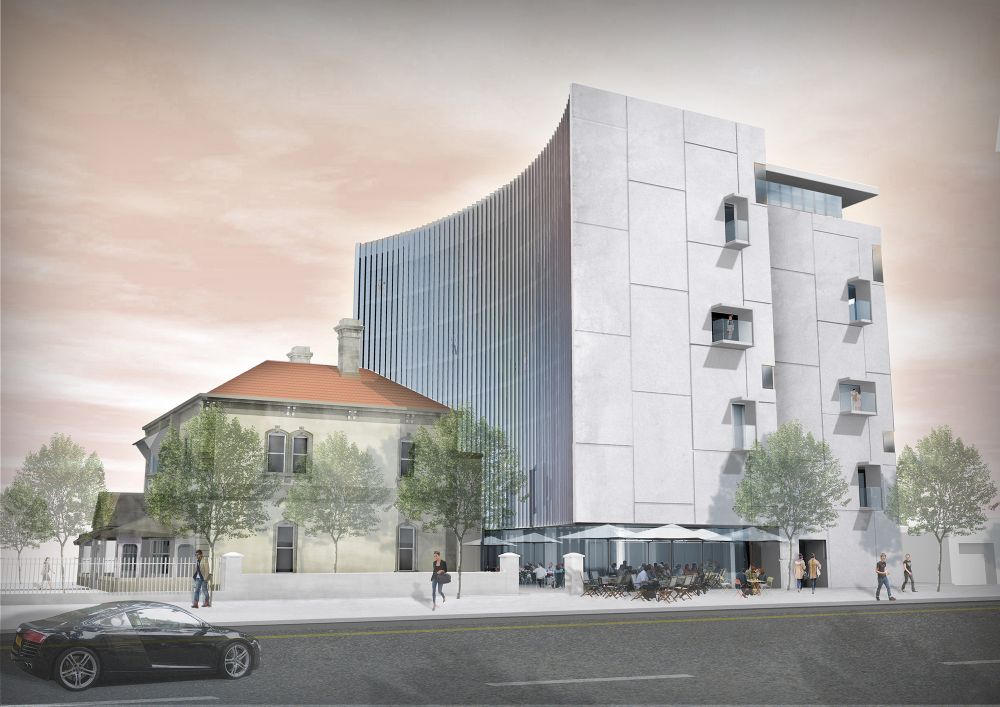 The concept for this 117 room boutique hotel is situated on a high profile gateway site at the edge of the Adelaide CBD at the intersection of Hutt Street and South Terrace. JPE developed a design response which incorporates a full restoration of the original Devaar mansion, with a contemporary 8 level hotel to the rear of the site.
The sweeping curved façade with views to the southern parklands, forms a seamless backdrop to the original 19th Century residence, creating a sense of theatre while maintaining the symmetry and formality of the original design.