Mechanical Paradise by Julia Townsend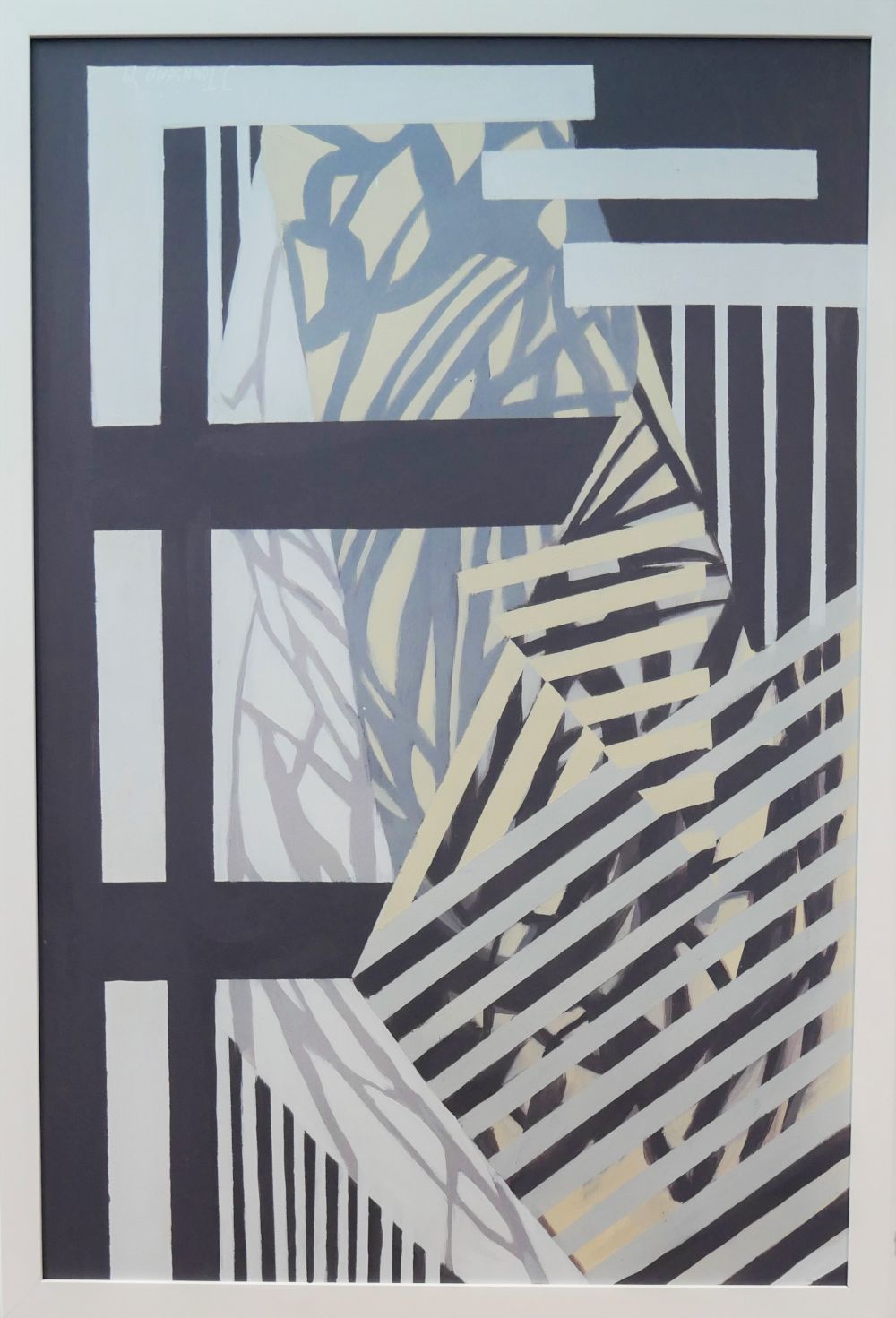 'Mechanical Paradise' is an exhibition by local artist Julia Townsend who works predominantly in abstractions and street art. This series of paintings explores the aesthetics and sensibility of the contemporary urban landscape through an exciting fusion of organic and mechanical forms.
"The work is a response to the aesthetic forces of the urban landscape, the abstraction of these elements creates an open image to be interpreted. There is a deliberate machine-like application of paint and a cold, elegant aesthetic reflecting art in the digital age of mechanical production" – Julia Townsend
The work consists of abstractions and contemporary references of city streets, architectural structures, industrial machinery and urban networks. The leafy shadows and organic forms contrast against the mechanical elements to create a sense of wonderment and beauty in light and shadow.