Payinthi Prospect Library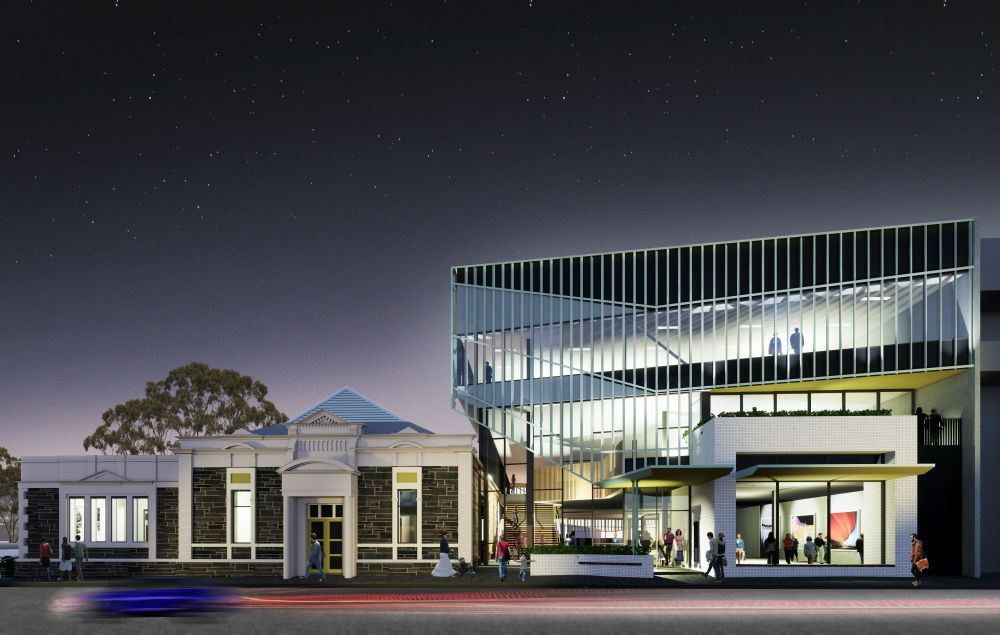 Located alongside the existing Prospect Town Hall, the Payinthi building (previously Prospect CLIC ) reflects the aspirations and identity of the local community in a smart, creative and connected new building. This project consolidates Council administration, the library and art gallery, facilitating for community group use day and night. It also signifies the Council's development plan to increase density along Prospect Road, with Payinthi being a benchmark for future development. An intensive consultation process with Council, staff and the community helped establish the key design themes unique to Prospect and underpinned the decisions made for the design intent.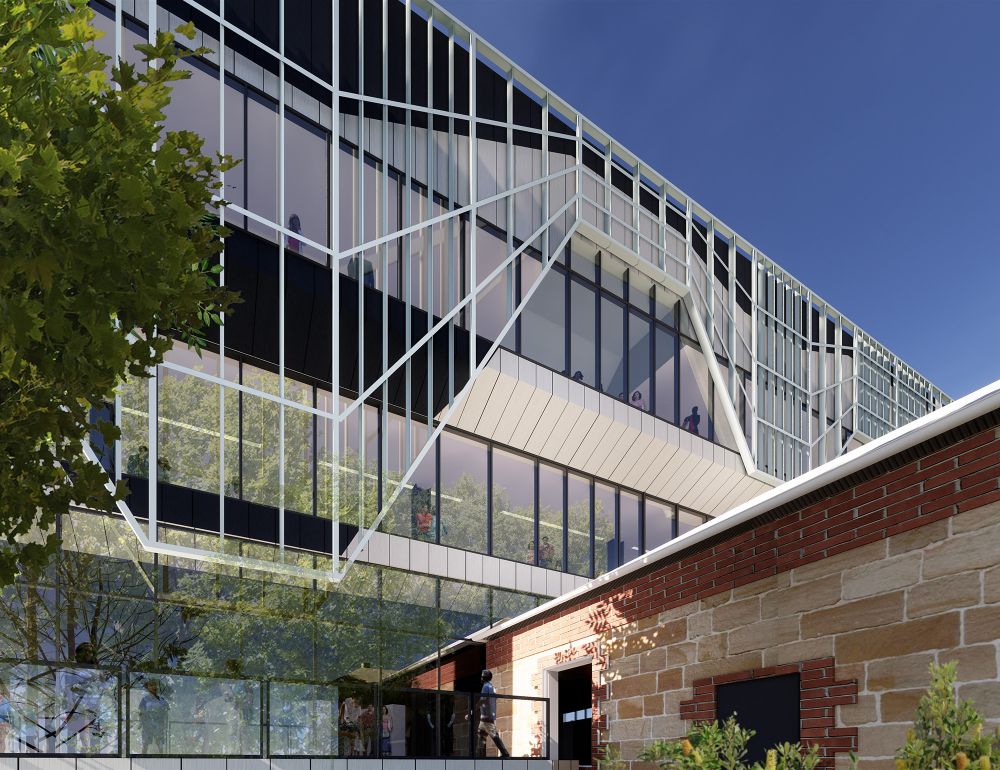 Portions of the external facade are 'cloaked' in a translucent and protective skin which provides shading and ventilation to the façade glazing, filter view and activity within the building and is sculpted in such a way as to reveal and conceal selected areas of the internal activity. The existing heritage listed town hall is fully integrated into the project, with restoration works and internal modifications to ensure that its value in the council is embraced into the future, with the ability to retain its function as a venue. Payinthi encourages engagement with the community and business, with a tenancy space designed into Level 3. Day and night functionality is planned to invigorate Prospect's developing urban realm.