Weigall Oval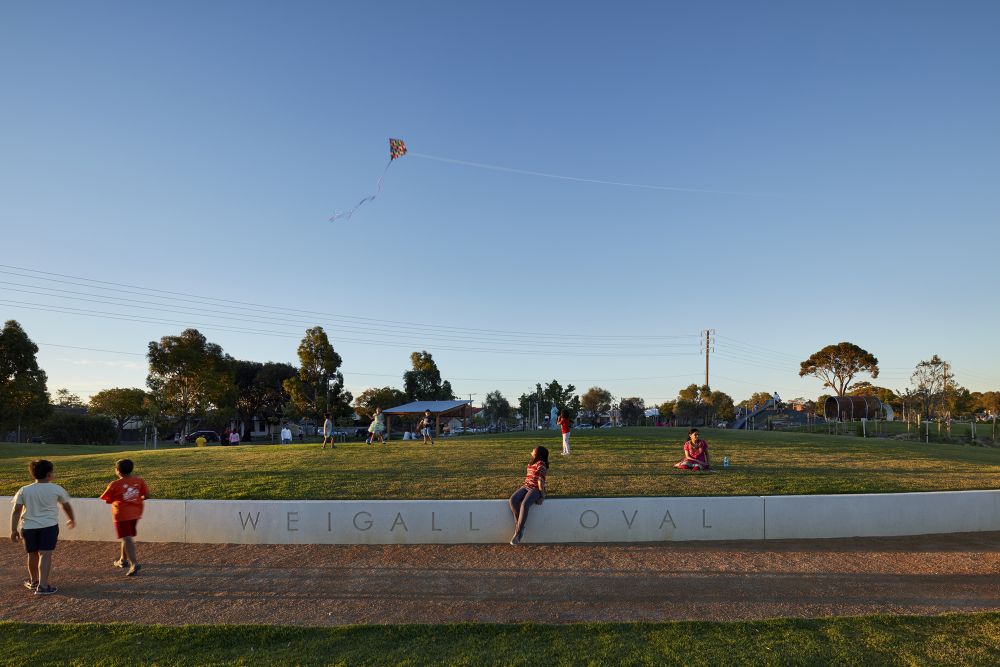 JPE Design Studio has led the reinvigoration of Weigall Oval from the initial Master Plan to detailed documentation and construction. The once underutilised trotting track and park space has been transformed into a valued community asset and regional destination. The Weigall Oval trotting track was established in 1936 and remained one of the last suburban tracks until 2018. It was important for this project to reference the history of the site in contemporary play interventions such as the horse wagon slide tunnel which features photography of trotters in action at Weigall in the 1950s.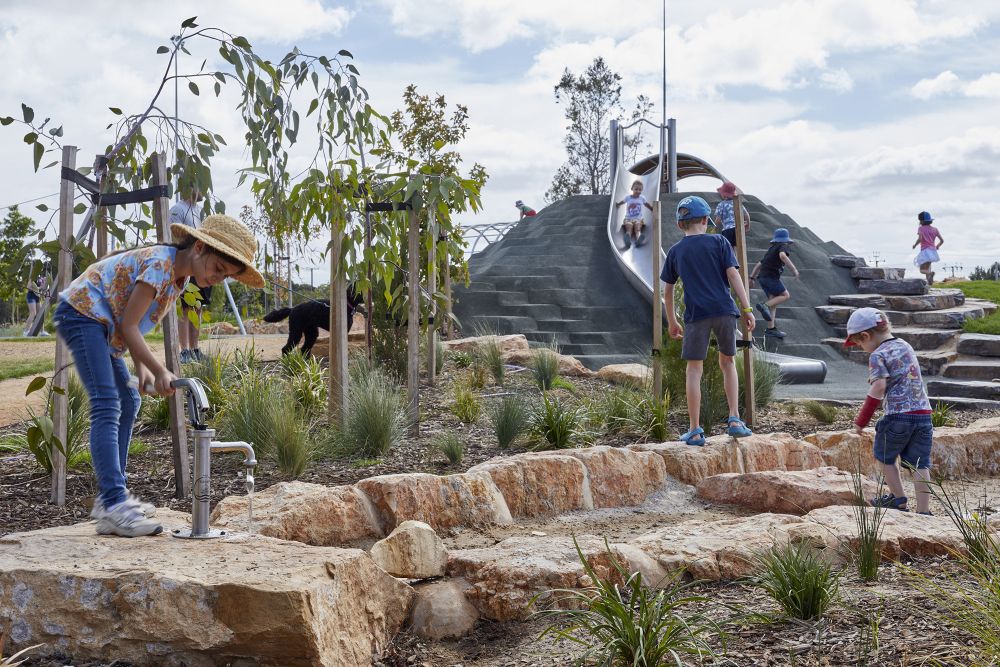 The junior nature play space promotes imagination, challenge and exploration. It includes swings, a slide, sand garden, log climb structure and habitat recreation within a surrounding of native planting beds. The senior play space includes the central high point climbing mound with a slide, flying fox, and sculptural horse wagon slide and climbing tunnels. A rocky dry creek bed runs past the base of the mound, giving children a shaded natural play space to explore.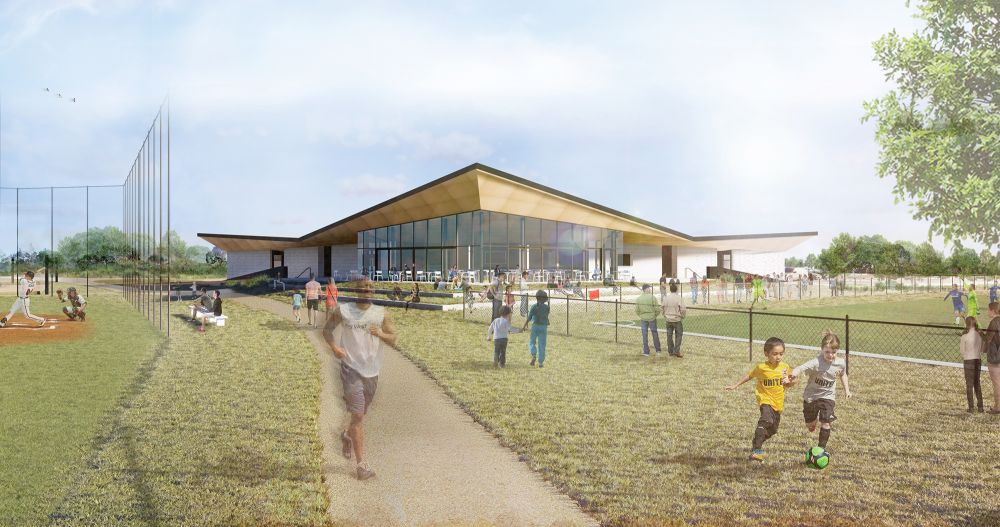 The new Weigall Oval Sports Club Building is a modern, future ready facility that provides a safe, social and connected building for families, players and the wider Plympton community. Accommodating two separate and established sporting clubs, the building is designed to be flexible in its use – providing autonomy for each club while allowing utility spaces to be shared. The design also supports both club's aspiration to promote themselves, raise revenue through catered events, and connect players and spectators across the site. The building form and materiality reflects the character of the surrounding landscape and residential context. The contemporary hipped roofs nestle into the subtly undulating contours of the site, with the use of brick and timber providing warmth and texture.