Adelaide Contemporary Gallery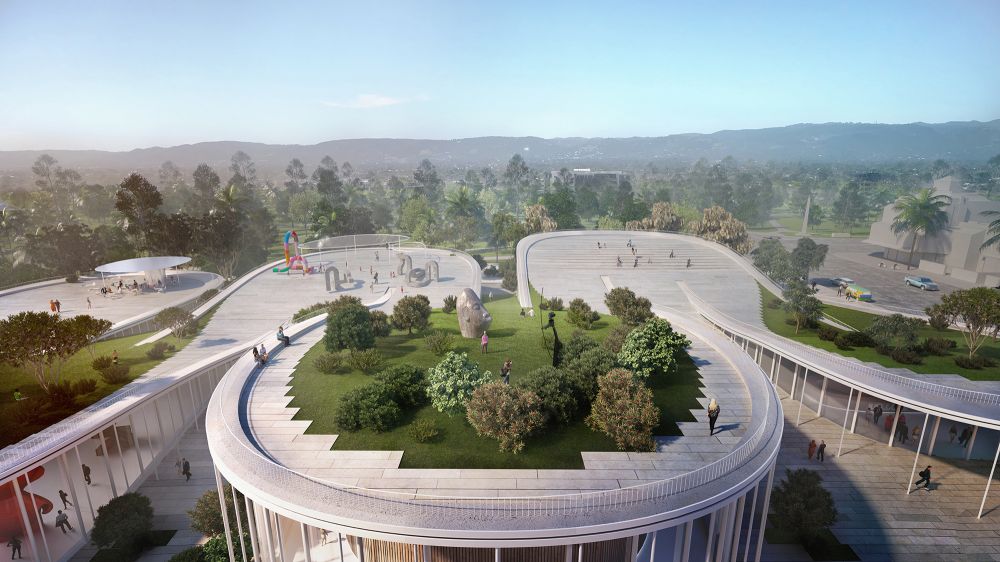 JPE Design Studio collaborated with Bjarke Ingels Group (BIG), based in Denmark, to design a new contemporary art gallery as part of the Former Royal Adelaide Hospital site master plan. Our entry was shortlisted and seeks to acknowledge the Botanic Garden and the public realm as an ambition. A seamless merging between the city and the garden.
The Adelaide Contemporary seeks to reconsider the orthodoxy of how Australian art is curated and experienced through the juxtaposition of art produced contemporaneously across geographical and cultural boundaries. Appearing as an extension of the city to the west and pavilions in a garden to the east, the Contemporary will enlarge both public realm and the Botanic Garden, experienced in the ebbs and flows of hard- and soft-scape on its rooftops. To the north it gently steps down in transition to the gardens and the Palm House. On North Terrace it will establish a respectful yet iconic presence with a public plaza and expanded entrance to the Botanic Garden. The Adelaide Contemporary is a new breed of architecture as social infrastructure and culture bearer across boundaries.