Coglin Street Development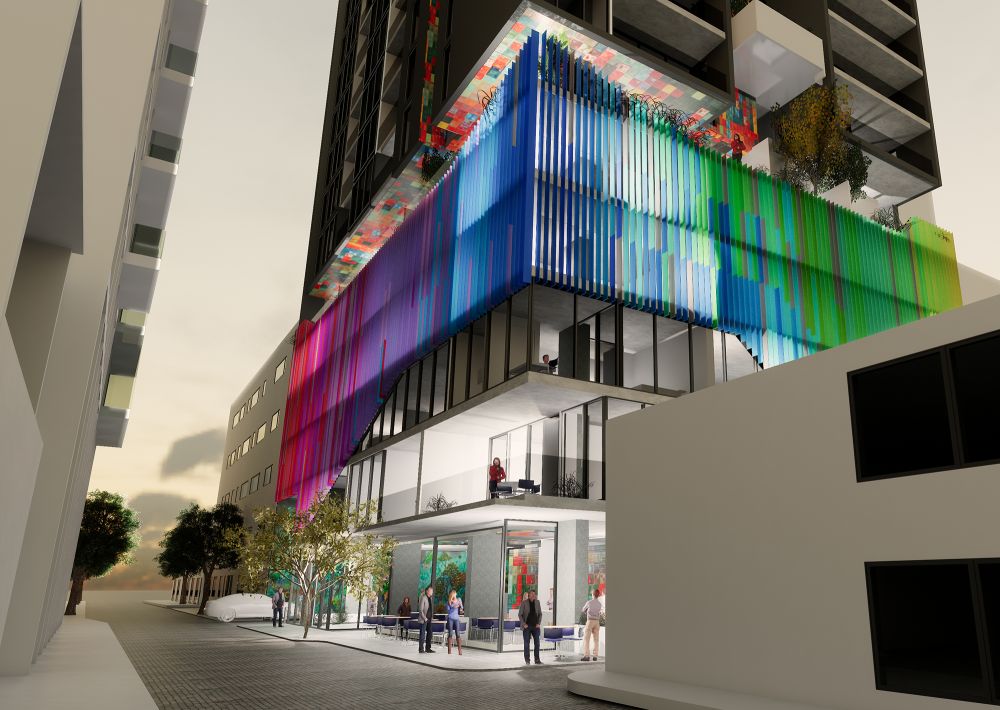 A vertical expression of the colour and vibrancy of the nearby Adelaide Central Markets, this new 23 level tower will comprise restaurant and café tenancies, a unique mix of residential accommodation, communal spaces, green walls and a roof garden.
External soffits and communal spaces are lined with glazed coloured tiles, and vertical building recesses to the north and east provide dynamic slices into the building with shared gardens and multi-coloured brick slip cladding. An overall sense of community is reinforced throughout the building with shared facilities, productive gardens, and opportunities for casual interaction between neighbours.