George Whittle Reserve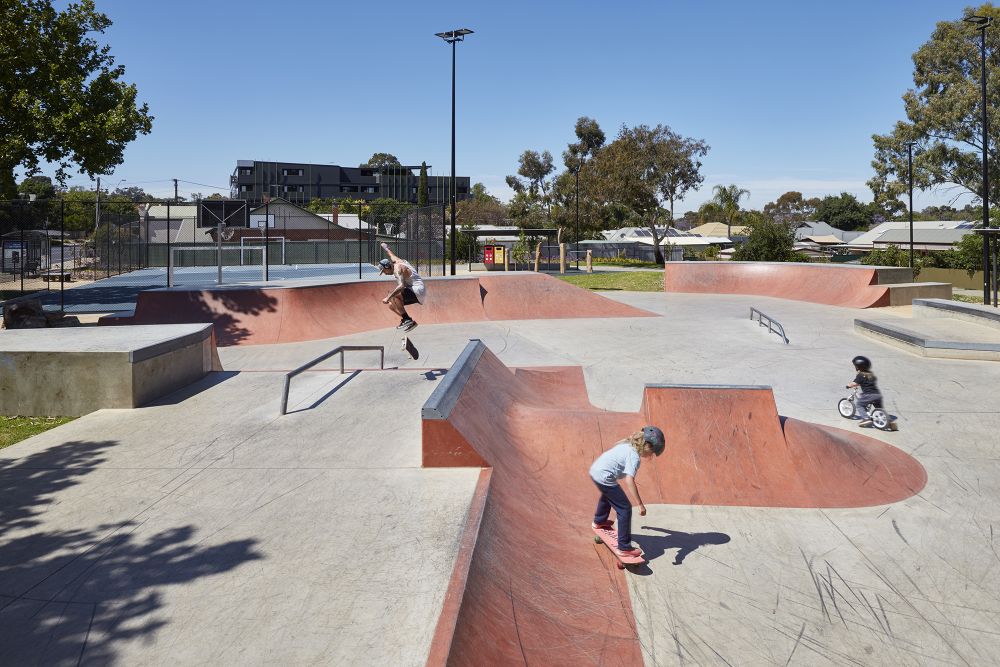 George Whittle Reserve has a unique character and offering. Being predominately a youth space, it provides infrastructure for multiple community sports such as basketball, tennis, parkour and a skate park. The design objective is to provide exemplary youth sports facilities while creating a welcoming park environment for the broader community. The George Whittle reserve is well known in the skate community for its entry level skate provision not common in and around Adelaide.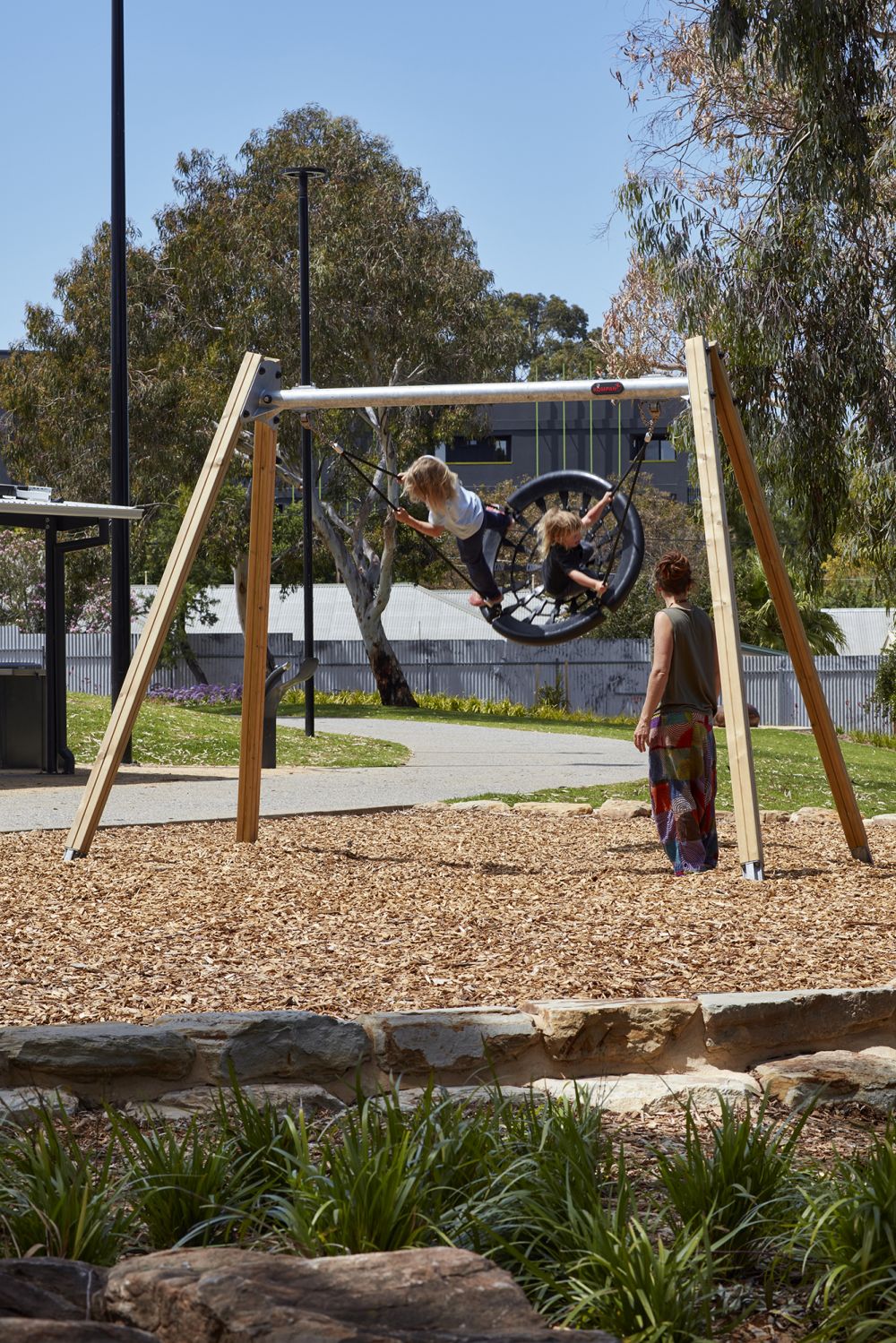 Using the current popular uses to guide the programming of a new design, as well as early consultation outcomes, the revamped George Whittle design truly embraces its youth community and creates a destination for skaters, community basketball, families, and youth play. JPE Design Studio collaborated with a local skate artist to develop more bespoke, industrial/urban elements for the reserve.