Australian Space Discovery Centre, Lot Fourteen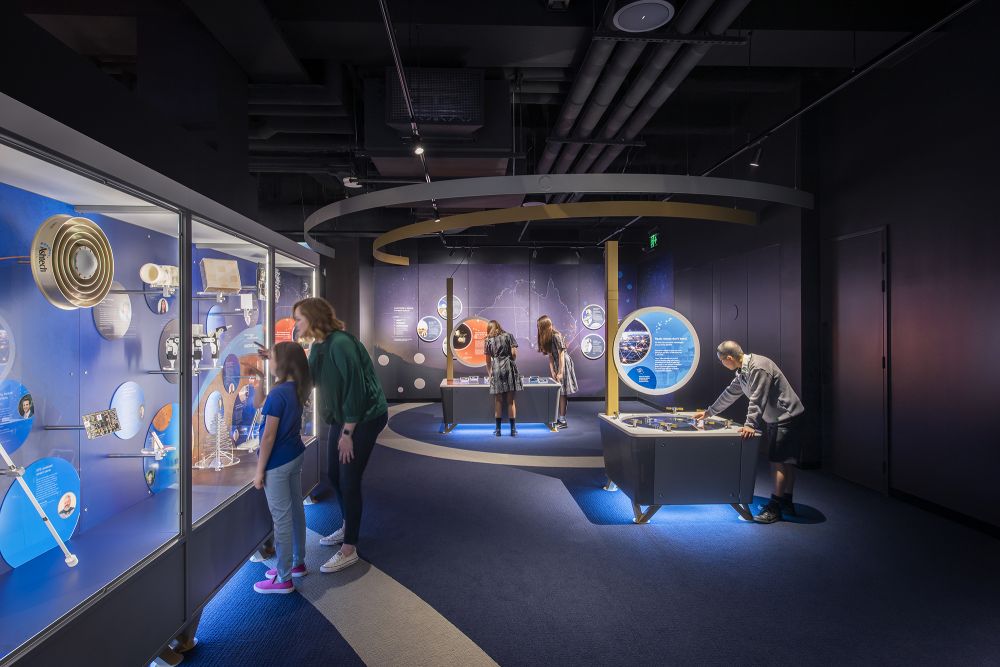 JPE Design Studio have worked closely with the Australian Space Agency and Questacon to lead the design of Australia's first Space Discovery Centre. Showcasing the role of the Space Agency and the latest innovations in space technologies, this new facility provides the public with unique opportunities to learn about the space industry through a range of immersive and engaging activities.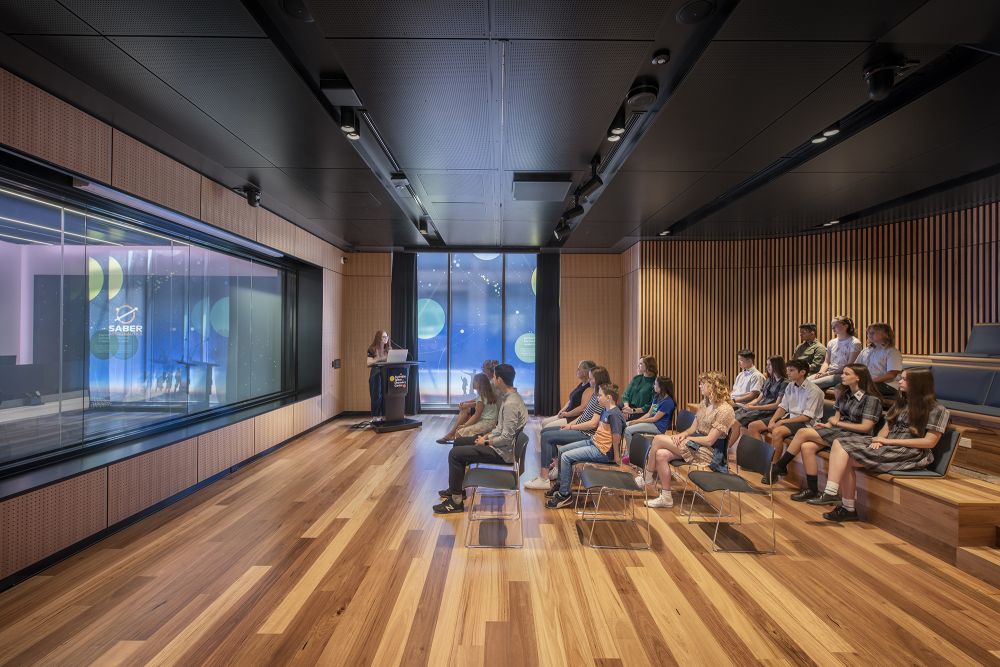 Located on the ground floor of the State heritage listed McEwin building and integrated within the Lot Fourteen precinct, the Australian Space Discovery Centre connects to the creative tech eco-system emerging here in Adelaide. The Space Discovery Centre promotes learning and collaboration through interactive experiences that will expand the public's understanding of Australia's role in national and global space missions.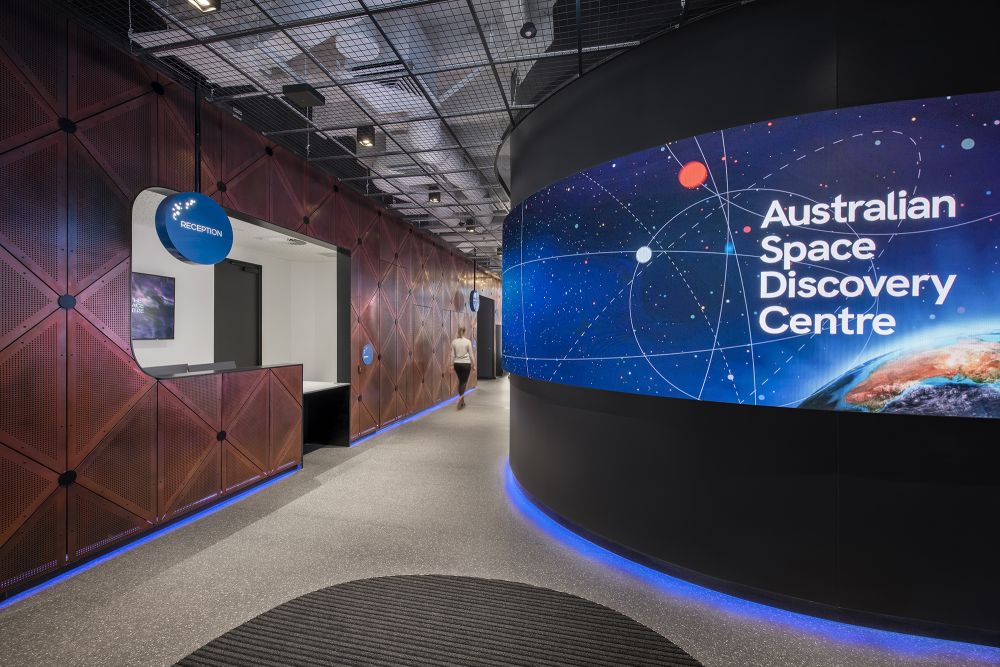 Designed to be flexible and consider a range of different functions, this new facility has the ability to cater for various events and presentations, creating opportunities for industry and the public to engage, including a Theatrette, Mission Control, Careers Hub, Industry Showcase and Exhibition Space. The Space Discovery Centre is an exciting opportunity for South Australia and will act as a catalyst to capture hearts and minds, sparking inspiration for careers and pathways in the ever-growing space sector. The Centre allows for local, national and international stories of space, place and the Australian Space Agency to be told.
Video below courtesy of Australian Space Agency.