Bowhill Riverfront Precinct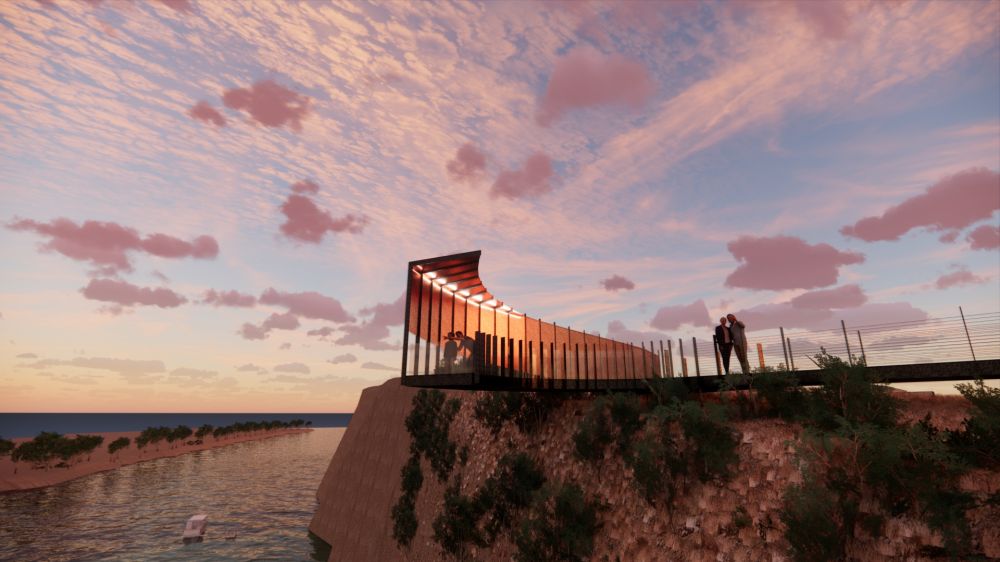 JPE have worked with Bowhill Engineering to design a riverfront destination that would provide a unique and iconic tourism drawcard to the town of Bowhill on the River Murray. The Riverfront Precinct offers a variety of activities including mooring opportunities for rivercraft, riverfront seating and dining areas, a sheltered swimming and aquatics zone, cliff access stairway and lookout, and a new iconic walk along the cliff-top.
The design celebrates the riverfront location, the stunning natural cliff faces and the rich maritime history of the Murray. The concept has been developed in close consultation with the local community to ensure the result satisfies a wide variety of stakeholder agendas.