Weigall Oval Sports Club Building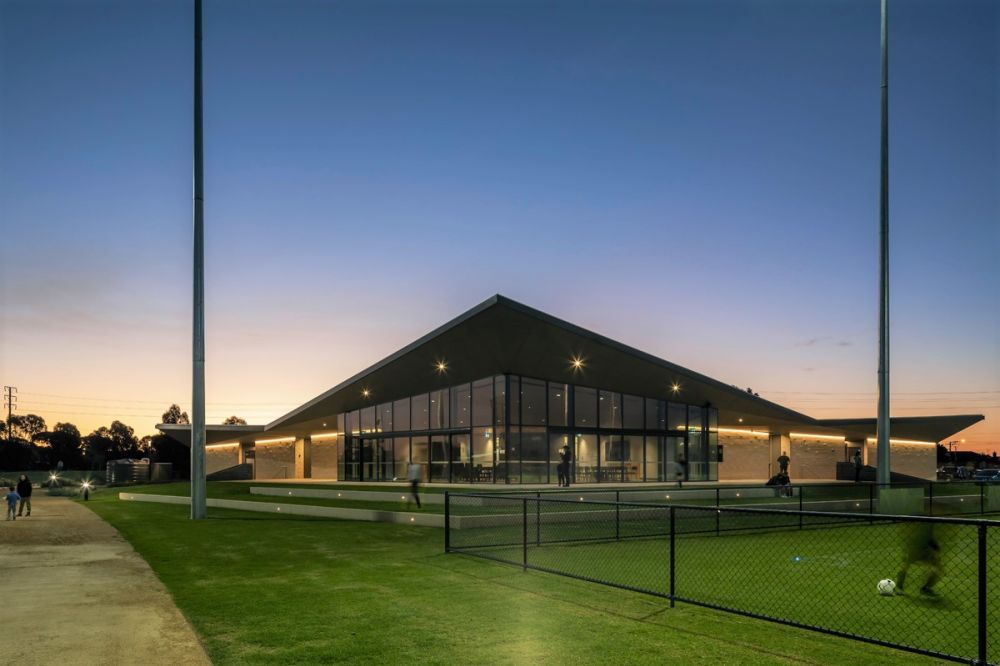 The new Weigall Oval Sports Club Building is a modern, future ready facility that provides a safe, social and connected building for families, players and the wider Plympton community. Accommodating two separate and established sporting clubs, the building is designed to be flexible in its use – providing autonomy for each club while allowing utility spaces to be shared.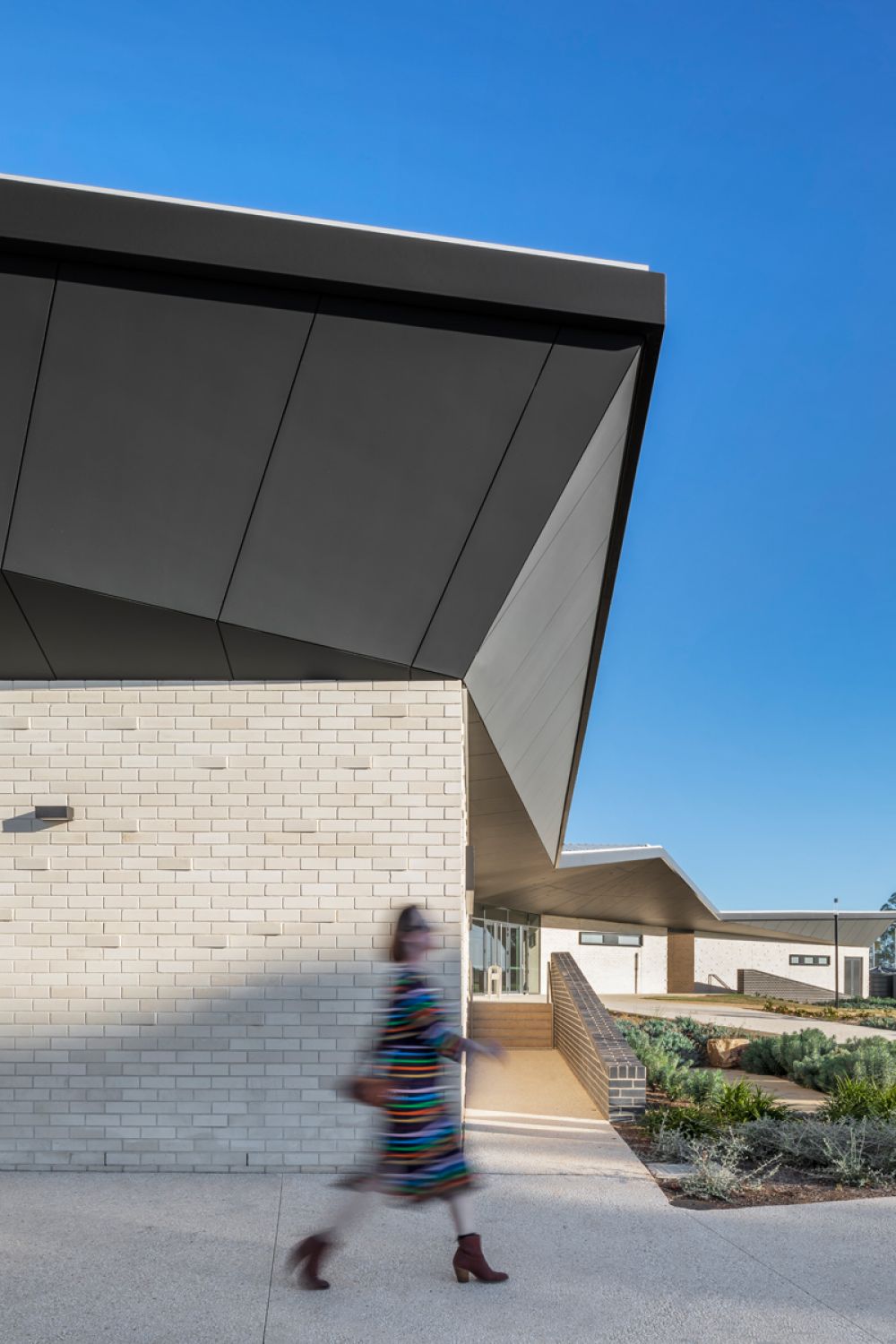 The design also supports both club's aspiration to promote themselves, raise revenue through catered events, and connect players and spectators across the site. The building form and materiality reflects the character of the surrounding landscape and residential context. The contemporary hipped roofs nestle into the subtly undulating contours of the site, with the use of brick and timber providing warmth and texture.