Alberton Primary School 'The Nest'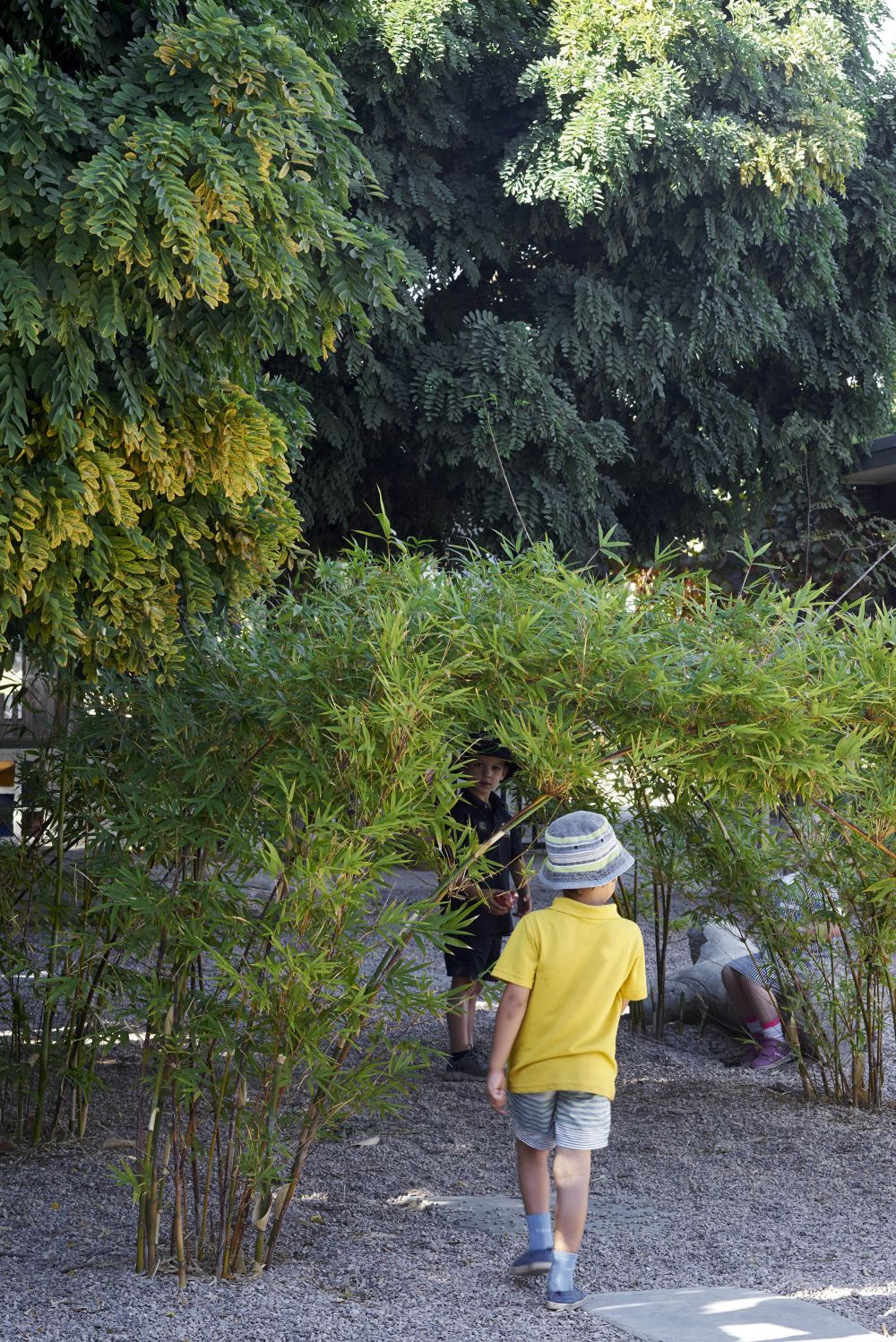 A strong focus on sustainability has been interwoven within the design of the outdoor learning area. The combined Kindergarten and Reception classes at Alberton Primary School collectively form 'The Nest'. The Nest staff and children were keen to be progressive and push the boundaries of what nature play represents and is capable of achieving in their outdoor space. The design direction was a series of spaces that weren't too refined, showcased sustainability, provided a good amount of risk and adventure, were naturally green and were a source of education in themselves.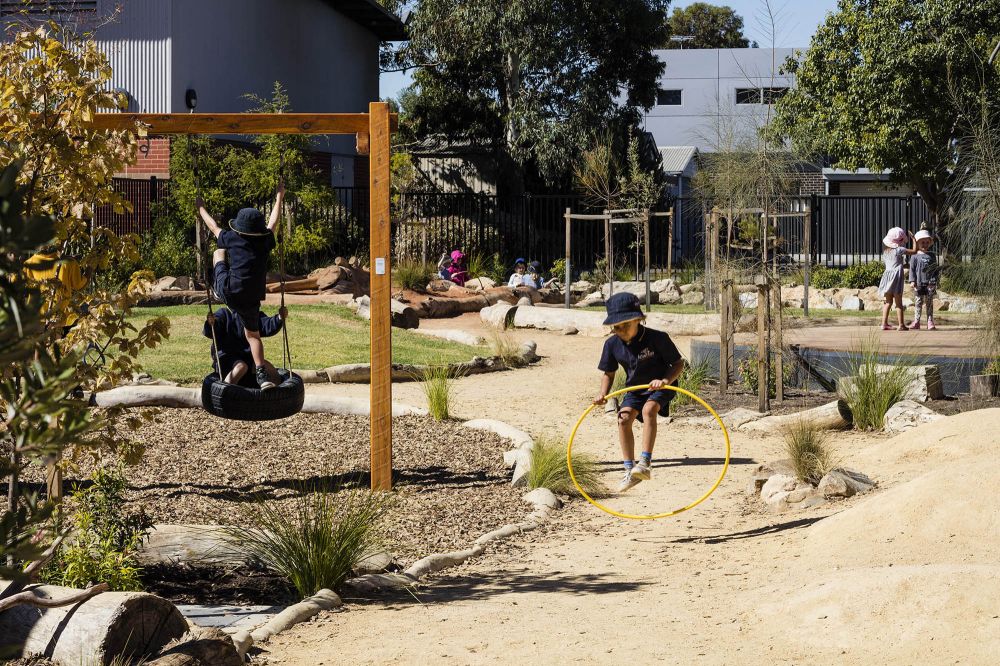 The design response explores the concept of representing various South Australian landscapes, including the beach, mudflats, wetland, grassland, woodland and desert. Flexible play elements are then incorporated in and around these landscapes.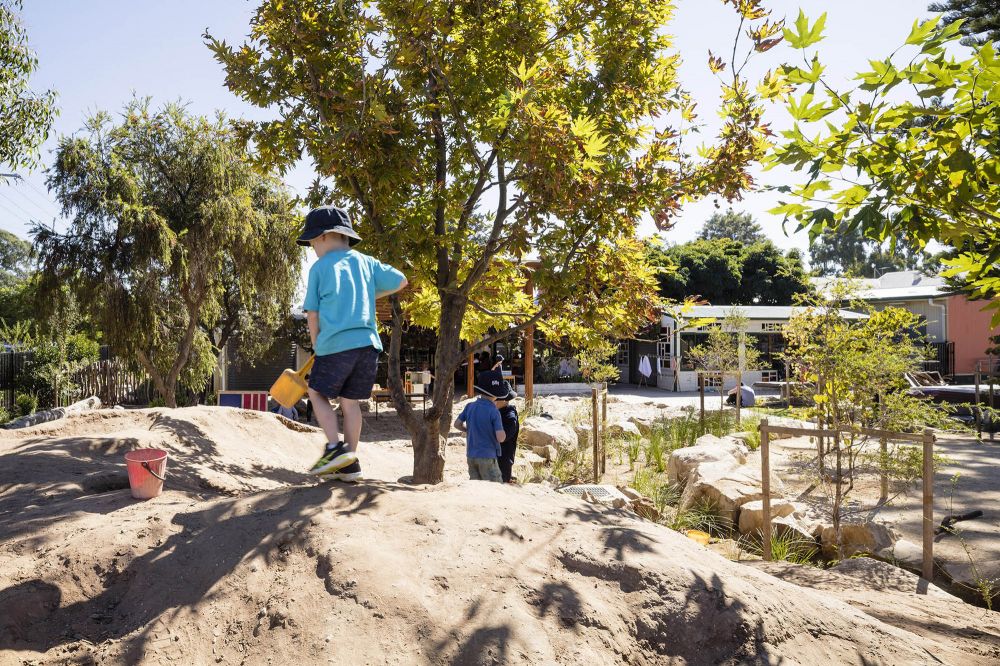 An additional focus on sustainability has been interwoven within the design. A central rain garden and creek system is a focal point of the design and collects stormwater run-off from the adjacent carpark. The rain garden system aids in the dispersion of first flow rain waters and cleans the run-off waters before being released into the stormwater system.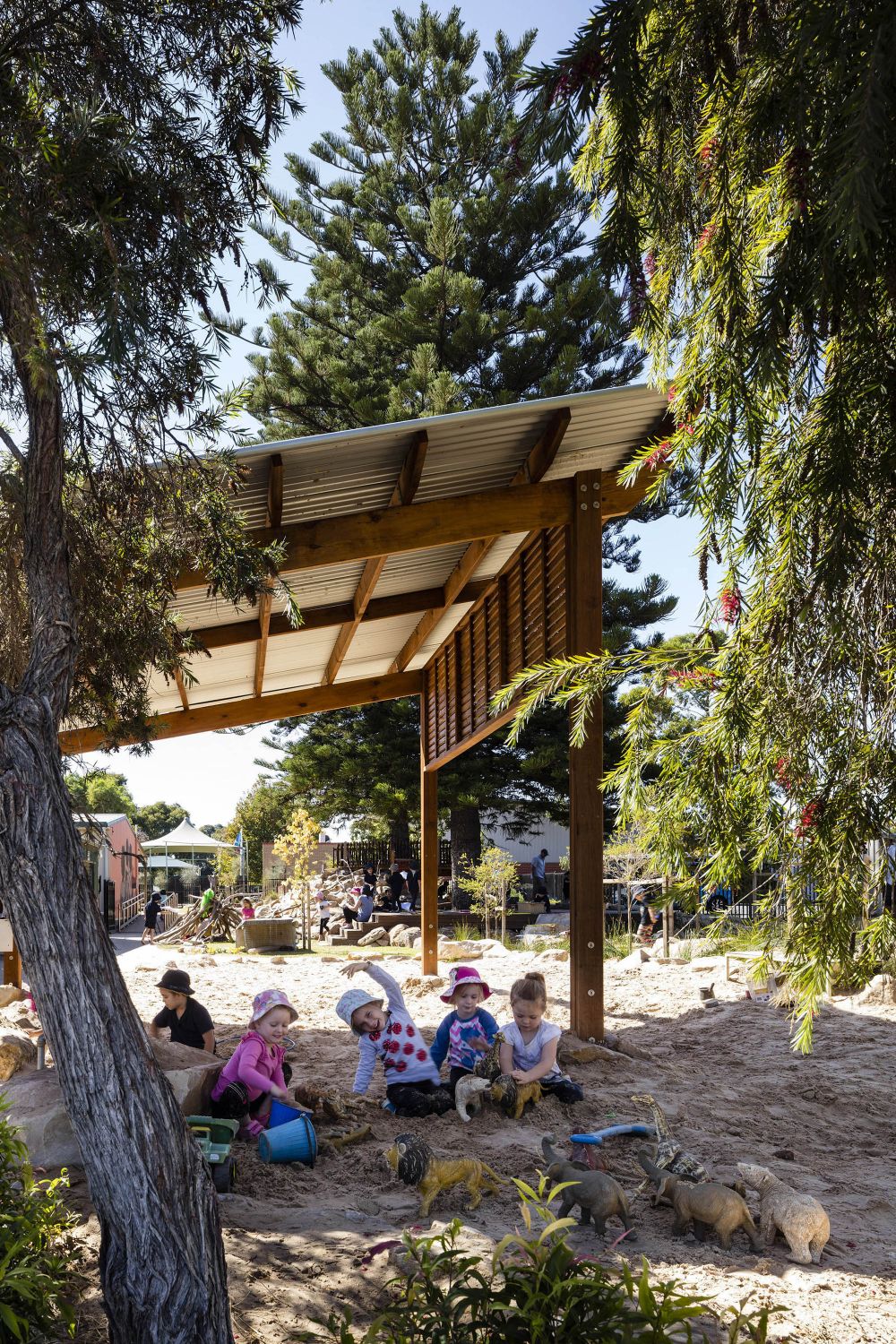 The Nest design now serves as a benchmark for other schools to adopt similar techniques and practices to allow children to lead their own learning outcomes through a flexible and constantly adapting environment.