Council Approval for Meals on Wheels SA Head Office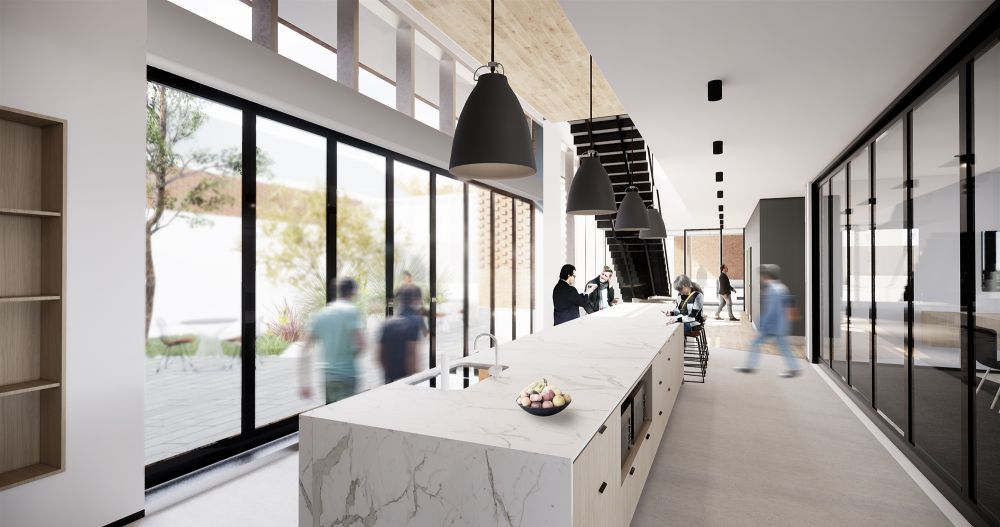 01.07.2019
City of West Torrens council have approved the Meals on Wheels SA redevelopment in Hilton which will bring together administrative, office and commercial kitchen functions in a consolidated facility. The building design seeks to reflect the company's ethos and enduring history; an iconic and permanent fixture created to nurture social interaction and a purpose to serve the community.
The new 2 storey development will replace the current administration office located in Wayville and the production kitchen in Kent Town. The kitchen and office spaces are arranged around a central garden courtyard creating space for kitchen and office staff to work, meet and connect.
This building is a benchmark for the Meals on Wheels company and will boost new life and culture for this organisation that has delivered over 50 million meals to the community since their founding in 1954.