Meals on Wheels SA Head Office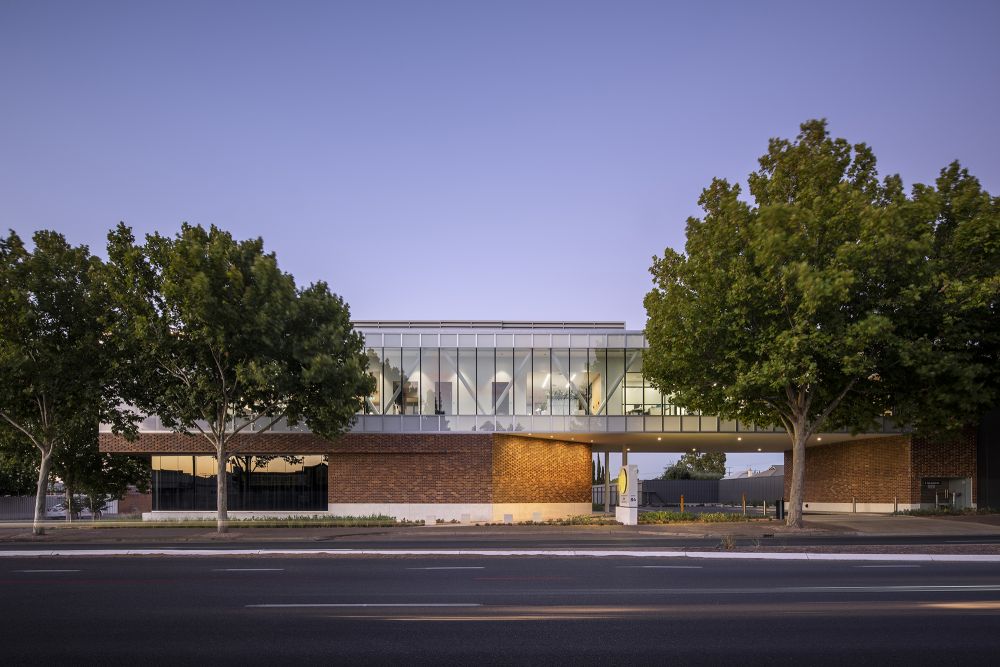 The Meals on Wheels SA head office development brings together administrative, office and commercial kitchen functions together in a consolidated cook and chill facility. Close consultation with our client led to a brief focussed on expressing their history and status within the local community as well as creating a future vision that drove the design.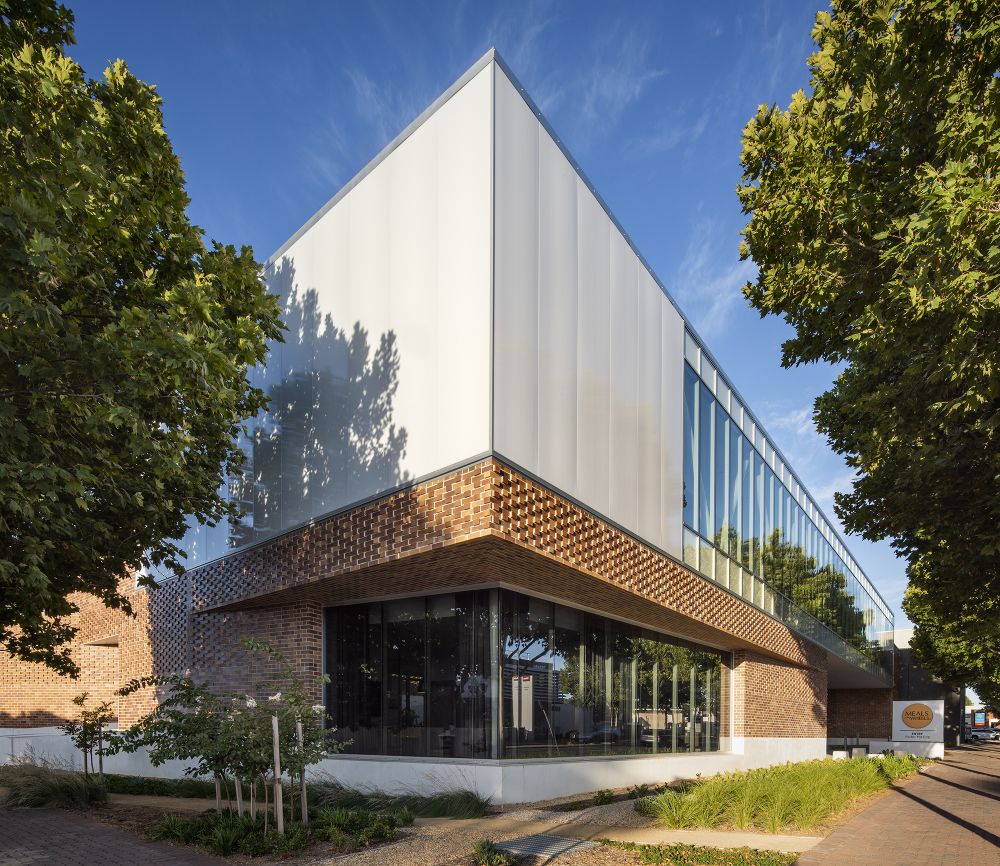 Kitchen and office spaces are arranged around a central garden courtyard creating space for kitchen and office staff to work, meet and connect. Using a simple material palette of robust brick, concrete and juxaposed with transparent materials, the new building represents Meals on Wheels SA's expansion and modernisation whilst maintaining a sense of warmth, openness and approachability, reflecting the organisations core values and identity within the community.