Meals on Wheels SA Head Office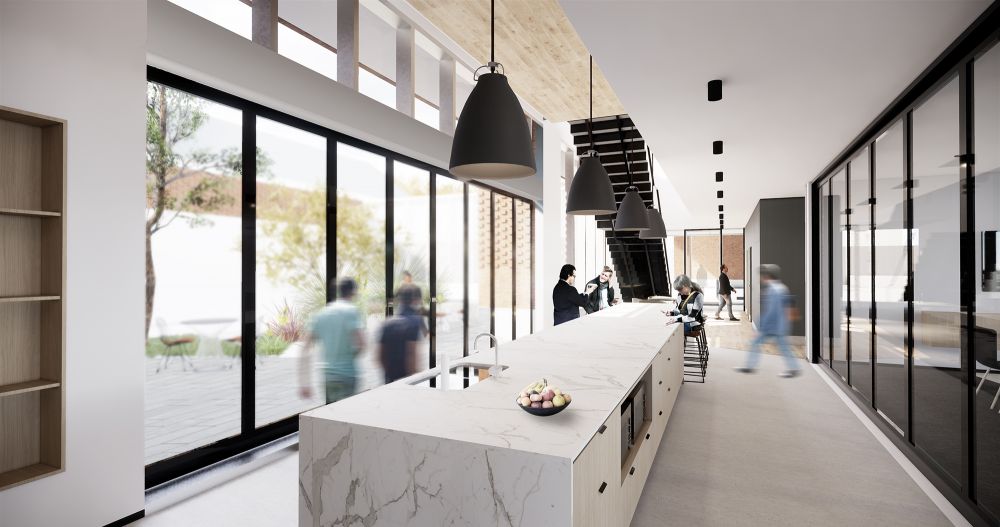 The Meals on Wheels SA development brings together administrative, office and commercial kitchen functions together in a consolidated cook/chill facility. Integrated through the use of simple architectural form and materiality the development comprises of a 2 storey office building fronting Sir Donald Bradman Drive with a fully integrated single storey commercial kitchen block adjoining to the north. Located on the apex of 2 major traffic corridors the development represents a central hub for the organisation to prepare and distribute fresh and frozen meals to the community.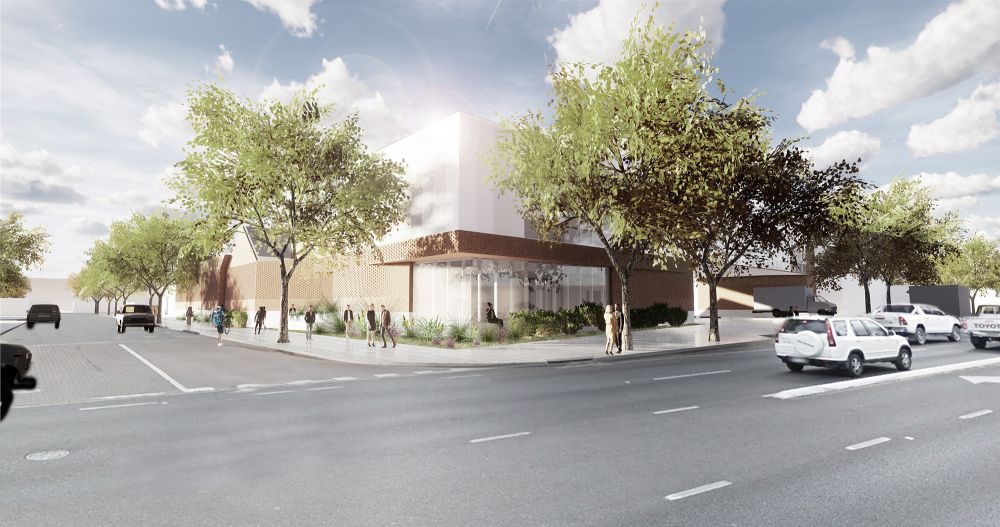 Kitchen and office spaces are arranged around a central garden courtyard creating space for kitchen and office staff to work, meet and connect. The office ground floor features a communal staff kitchen surrounded by flexible meeting spaces, opening out onto the courtyard whilst the upper level comprises of both private and open plan office space. Linked to the office block via two corridors flanking the courtyard is the commercial kitchen facility where fresh ingredients are delivered, stored, prepared and packed ready for delivery. Using a simple material palette of brick, concrete and glass the architecture represents Meals on Wheels SA's expansion and modernisation whilst maintaining a sense of warmth, openness and approachability, reflecting the work the organisation carries out within the community.