Adelaide High School Landscape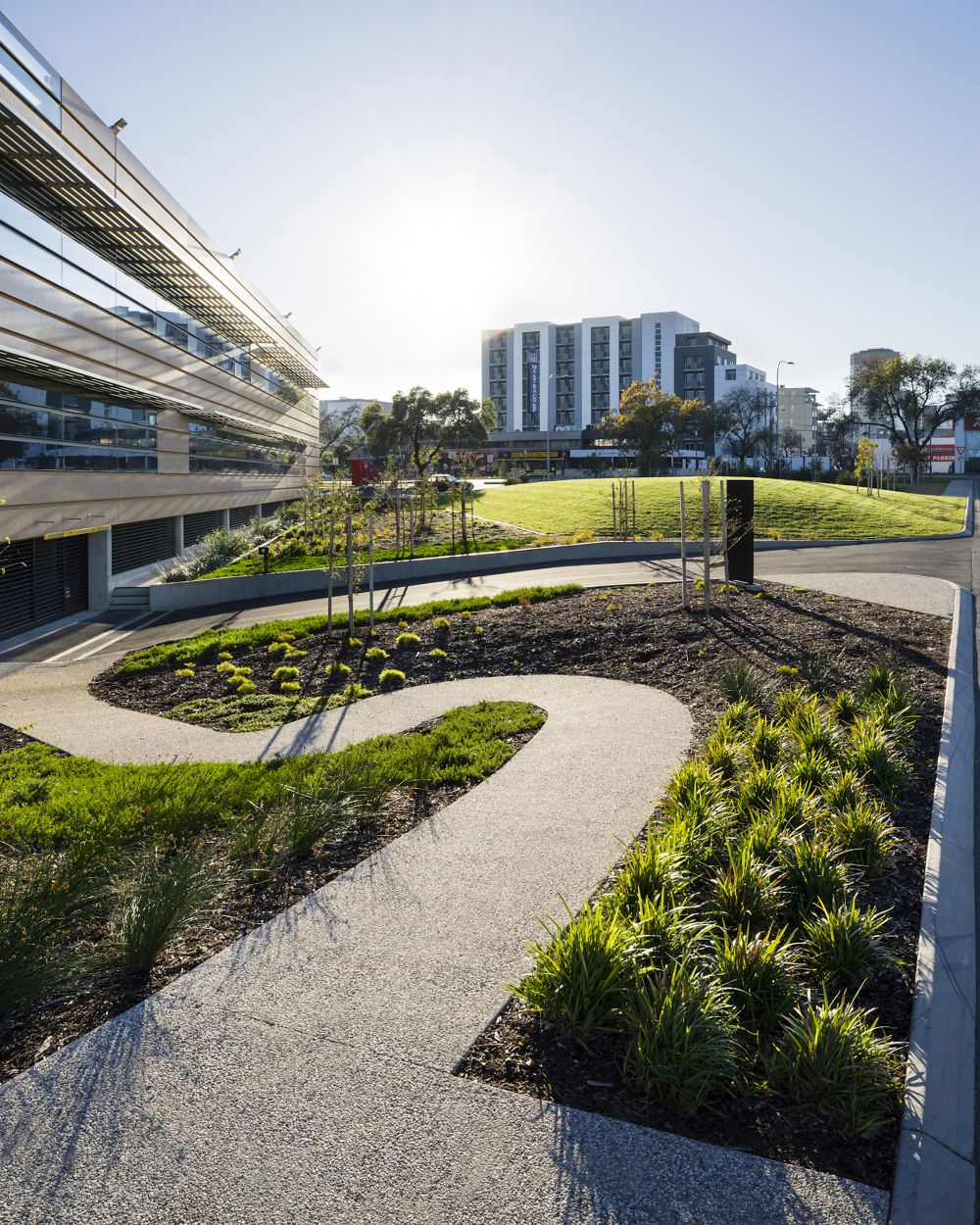 Relevant outdoor spaces associated with learning and responding to 21st Century student needs are not stagnant spaces, but are forever changing and adaptable, suitable to the current social climate. Often outdoor spaces are 'break' spaces. A place away from the classroom. A place to meet friends, share stories and relax. Students now, however have the opportunity for portable technology, the ability to connect anywhere, and therefore the opportunity to study and learn in outdoor classrooms. The outdoor spaces need to be multi-functional, flexible and adaptable to change with new students each year. These spaces need to allow a student to feel a sense of ownership and belonging.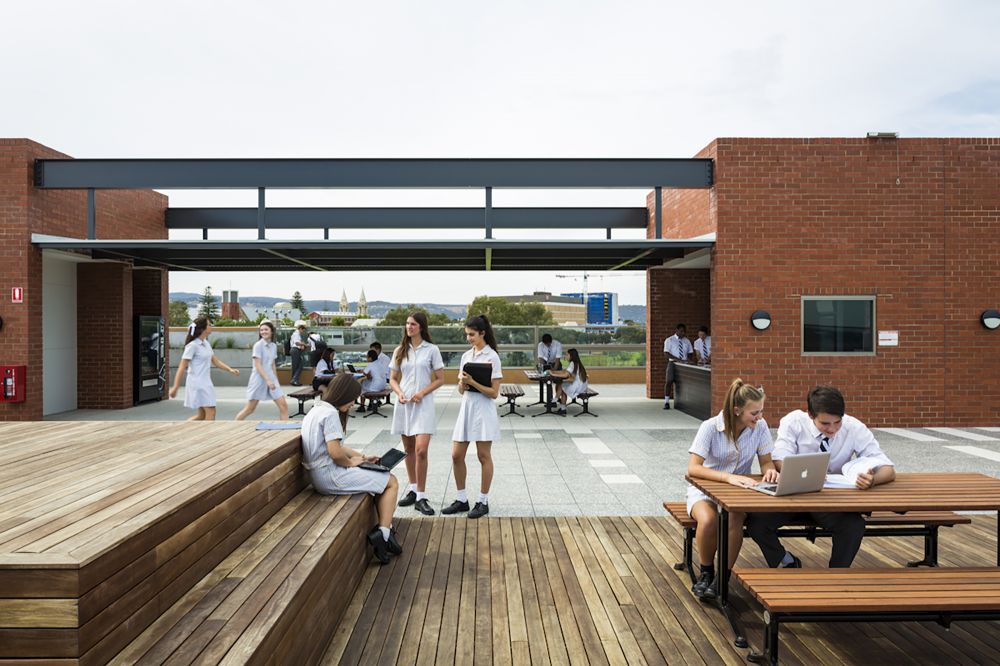 The Courtyard design reflects a past significant building within Park Lands, the Transit Building, whilst maintaining flexible spaces allowing for multiple social gathering spaces, as well as outdoor teaching spaces. All weather shade structures in 'cloud' shapes provide a modern take on the circular form represented in Adelaide High School's existing landscapes.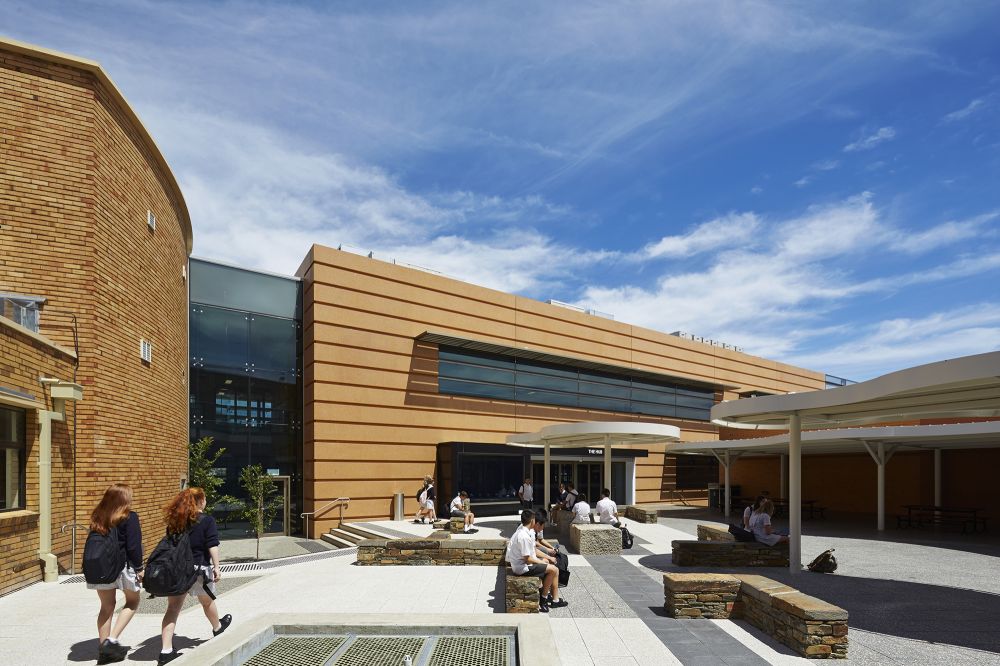 With the State Heritage building's unique location the landscape design had an important role to integrate the new learning wing and basement car park into Park Land. Natural forms and planting create pathways and places to sit adjacent playing fields, creating gentle falls and disguising the entry to the new car park.