Westminster School Sports Pavilion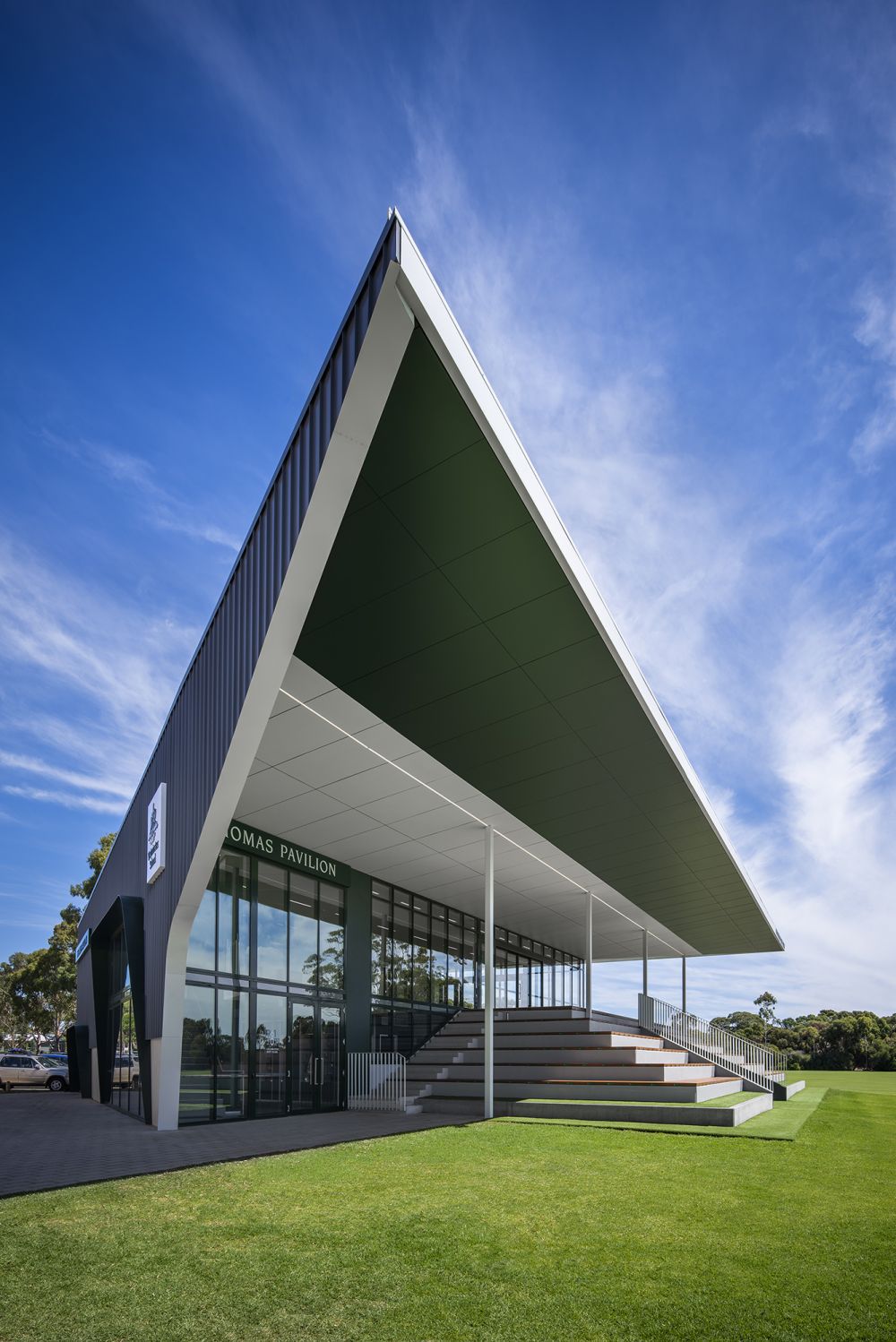 The Westminster School has a diverse educational offering for its student community that includes a comprehensive range of academic, agricultural studies, performing arts and sporting programs. With a growing number of students wanting to pursue a career in sport, JPE Design Studio have been engaged to design a new two storey 'Westminster School Sports Pavilion'. The design includes a gymnasium with state-of-the-art equipment for the development of strength, conditioning & agility; unisex change rooms with dual access to the gymnasium and the ovals; teachers' preperation area and a Hall of Fame to acknowledge current and former student achievements.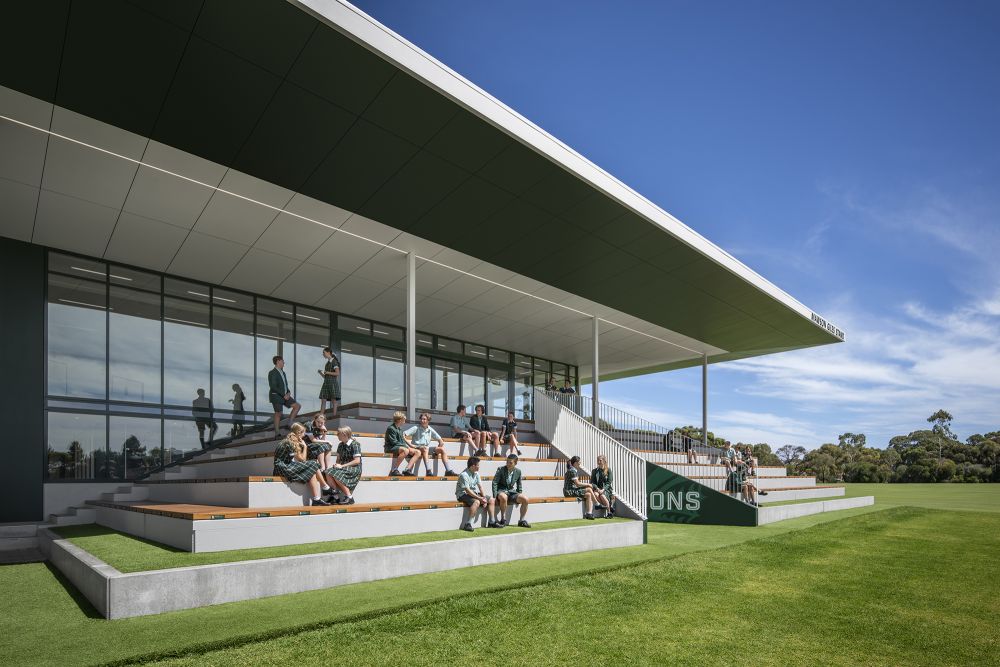 The Pavilion includes an expansive roof that stretches outwards to create a protected public verandah, sheltering the tiered seating that accommodates 300+ spectators. In terms of campus development, this facility plays a part in a larger school development to enable contemporary pedagogy that uses flexible and natural learning environments. The oval can now be percieved as a learning space. The Pavilion design responds to human movement and a culture of wellbeing and inclusivity, producing a facility that is well equipped to support the school community into the future.