Adelaide Miethke Kindergarten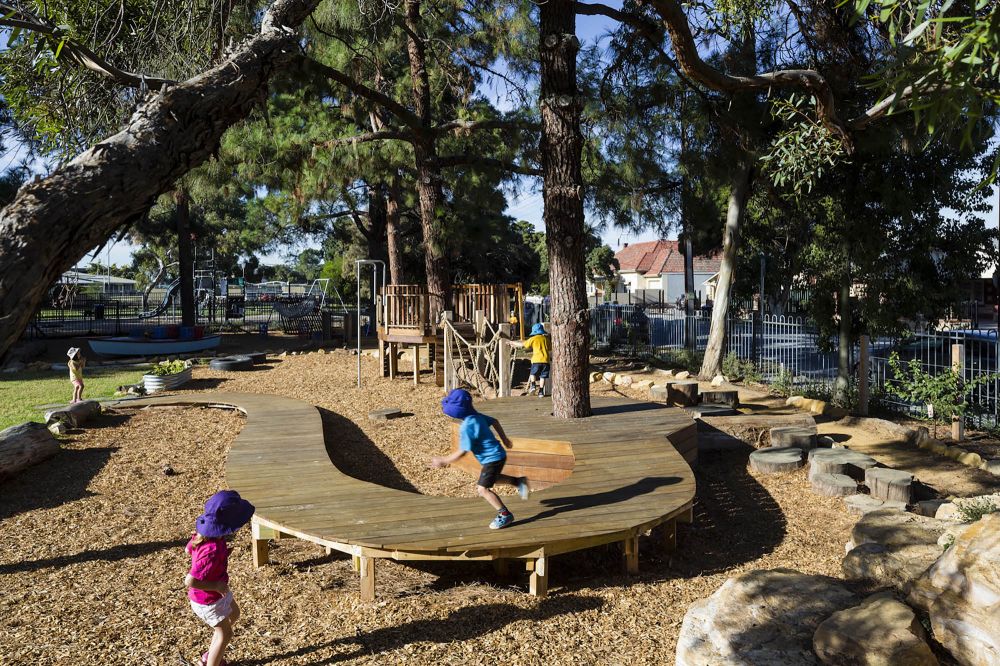 Adelaide Miethke Kindergarten is a historic kindergarten located in Woodville and was designed to respond to concepts of 'growth'. Named after Adelaide Miethke, one of the first women in education, the Adelaide Miethke Kindergarten was once dominated by pine trees within a large outdoor area which contributed to safety concerns and unusable spaces. The outdoor learning space has now been transformed into an open usable space, with more natural light and a stronger connection from indoor to outdoor.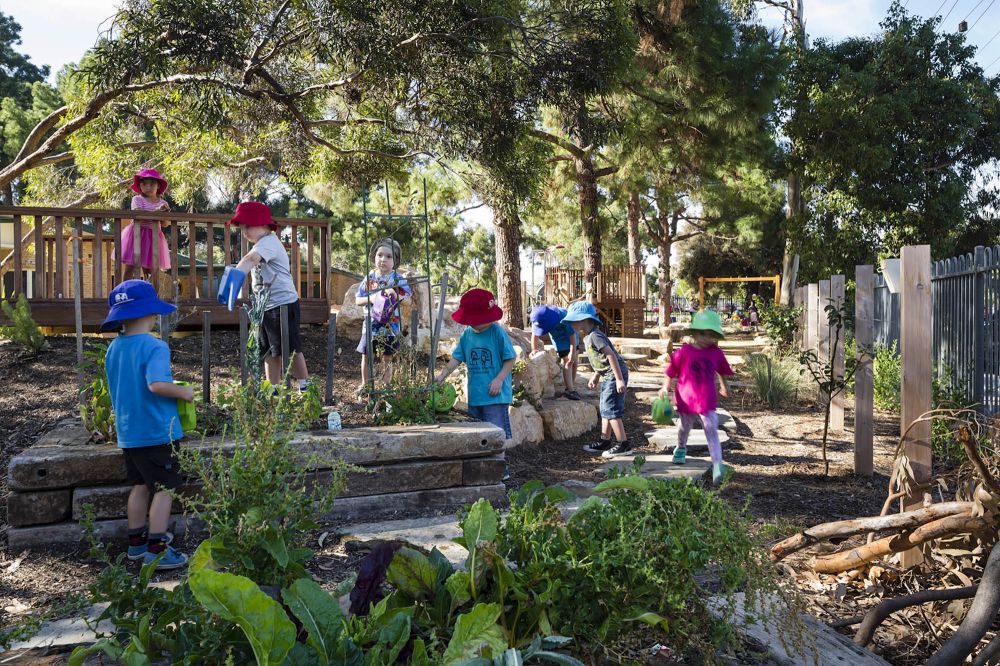 Across the outdoor learning areas different challenges for varying ages have been considered. The spatial arrangement has been loosely based around 'growth rings' radiating from the undercover walkway zone and main entry into the space. The most prominent feature is the tree walk; a boardwalk winds its way up to a small platform surrounding an existing tree and then connects to another adjacent tree with a taller deck platform. These platforms have allowed for varied use and encourage imaginative play.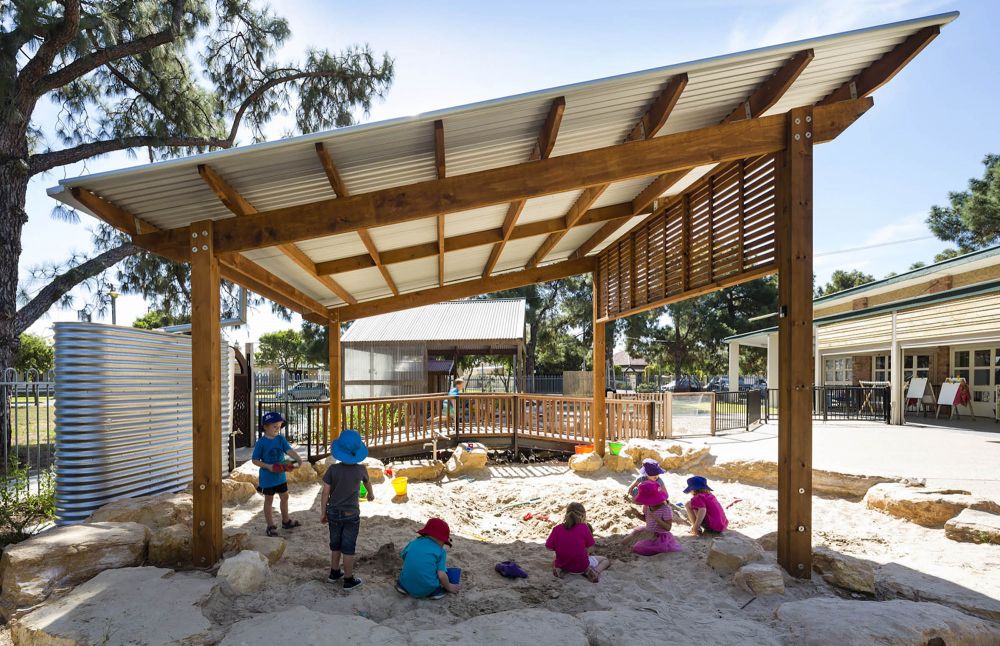 A local artist and sculptor, Clancy Warner, was engaged by the centre to install small birds 'Swallows' throughout the outdoor space. Children have used these birds to identify with the centre, as well as explore spaces where the birds can be discovered.