Marryatville High School Learning Centre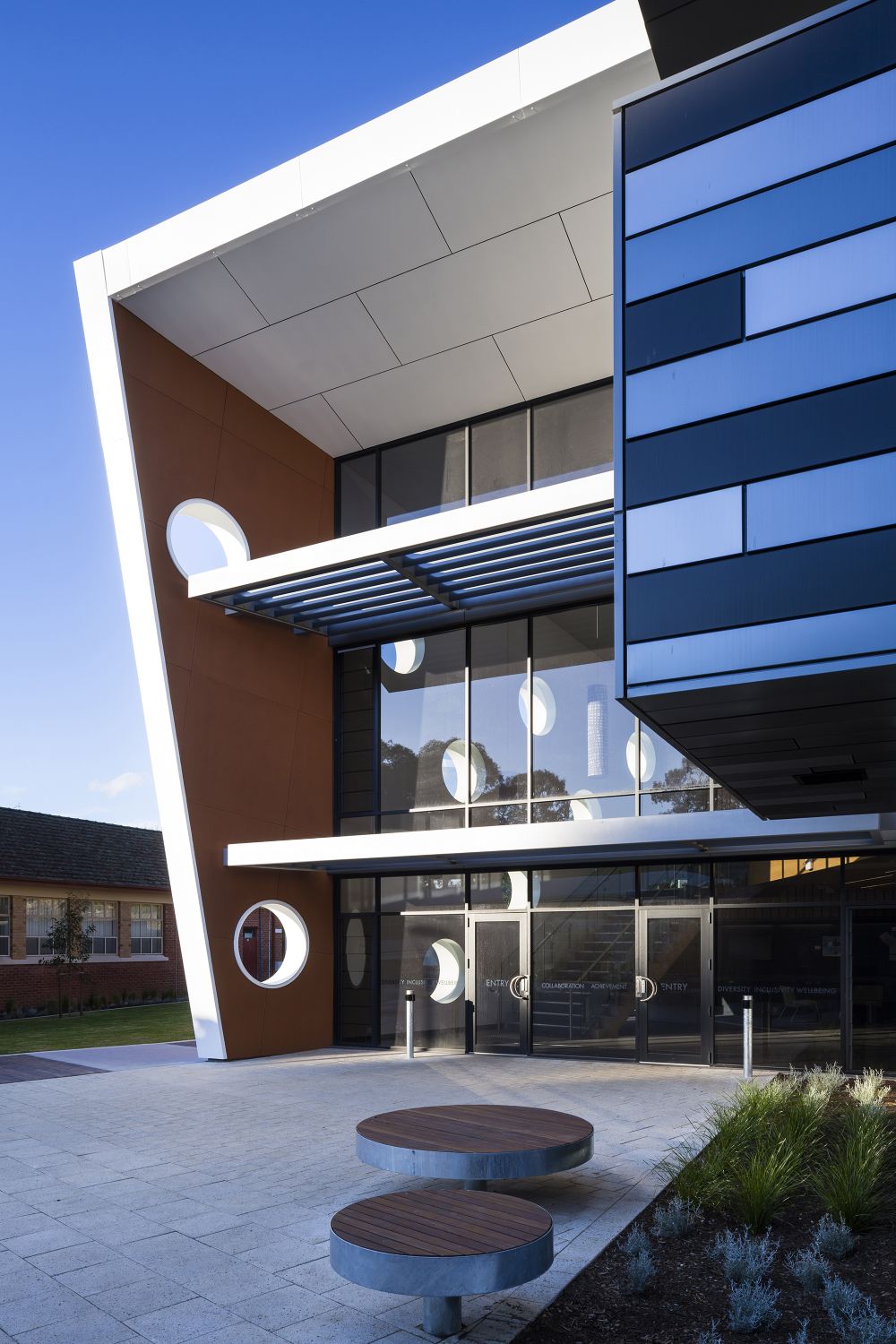 The Learning Centre building sits in the heart of the campus and provides the school community with new science laboratories, classrooms and informal indoor and outdoor learning areas. Inspired by view and access to the sites natural features, this exemplary new science facility will improve the quality, flexibility and accessibility of the learning environments throughout the school's campus, and by using latest research in education models, this project also represents an exploration of the relationship between design and learning.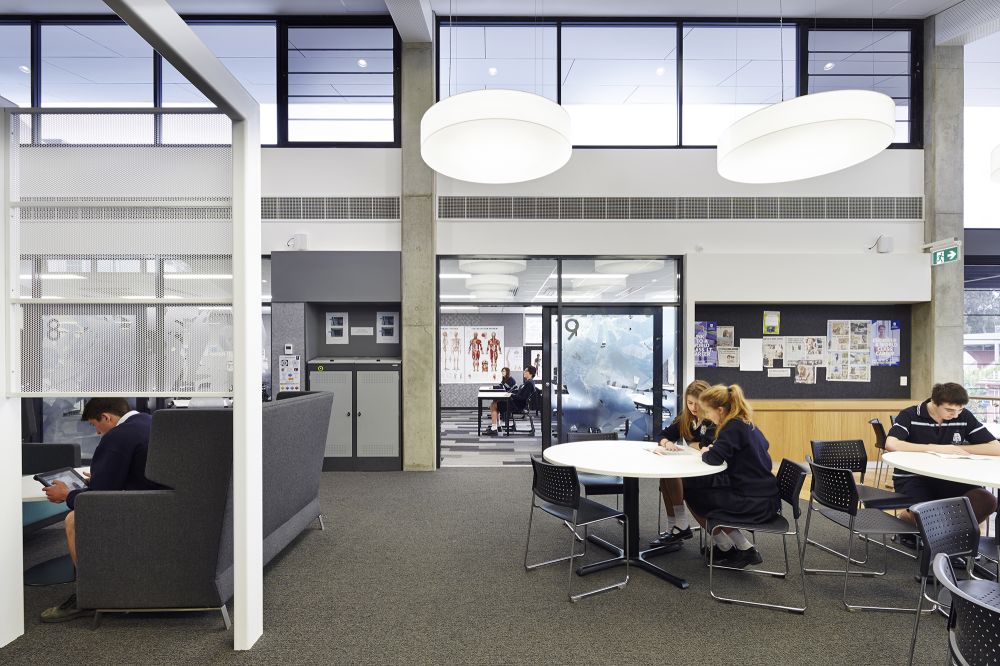 The new Learning Centre dedicates significant floor area to adaptive open 'hub' space which supports resource-based learning and connects classrooms and laboratories over two levels. The design encourages open plan teaching in a technology and resource-rich environment which is linked to the beautiful natural setting of First Creek and the new student plaza.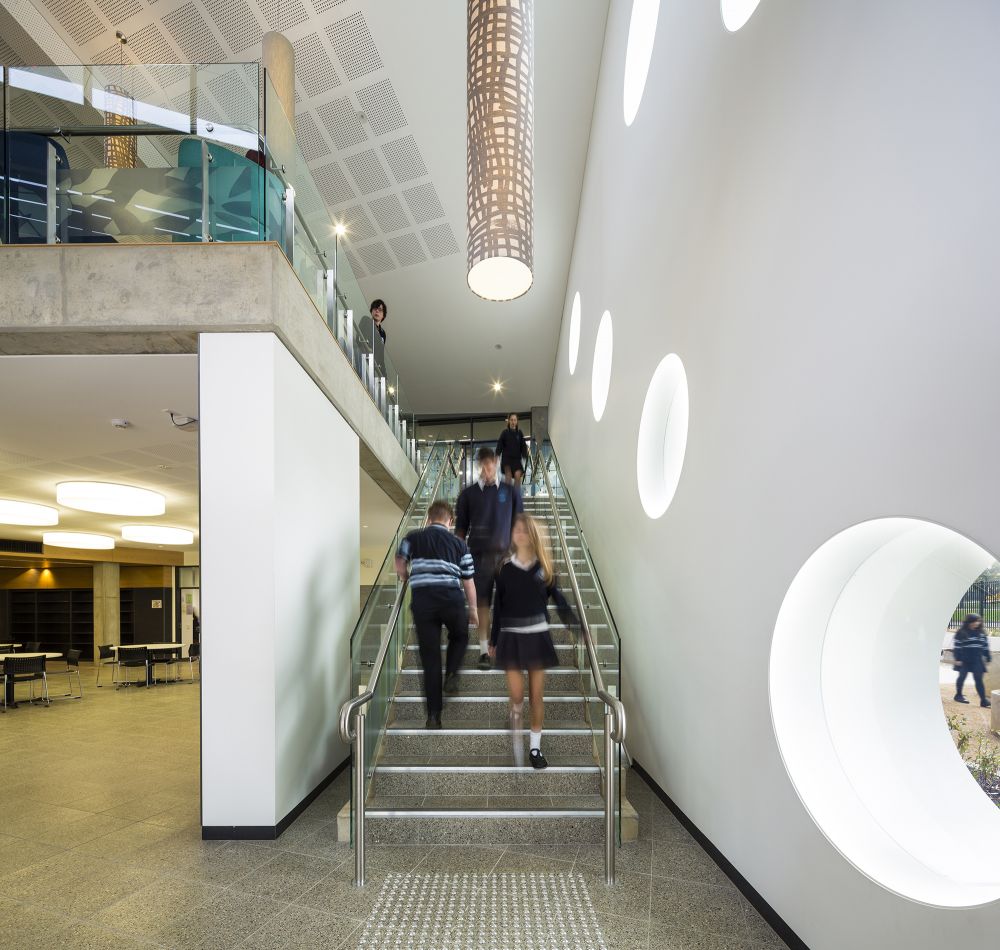 A textured and expressive palette of materials creates robust and refined interior spaces which are transformed by the colour and movement of students and furniture, and the landscape design and plant selections respond to the natural environment and reinforce the connection between this unique setting and the Learning Centre.