Myriota, Lot Fourteen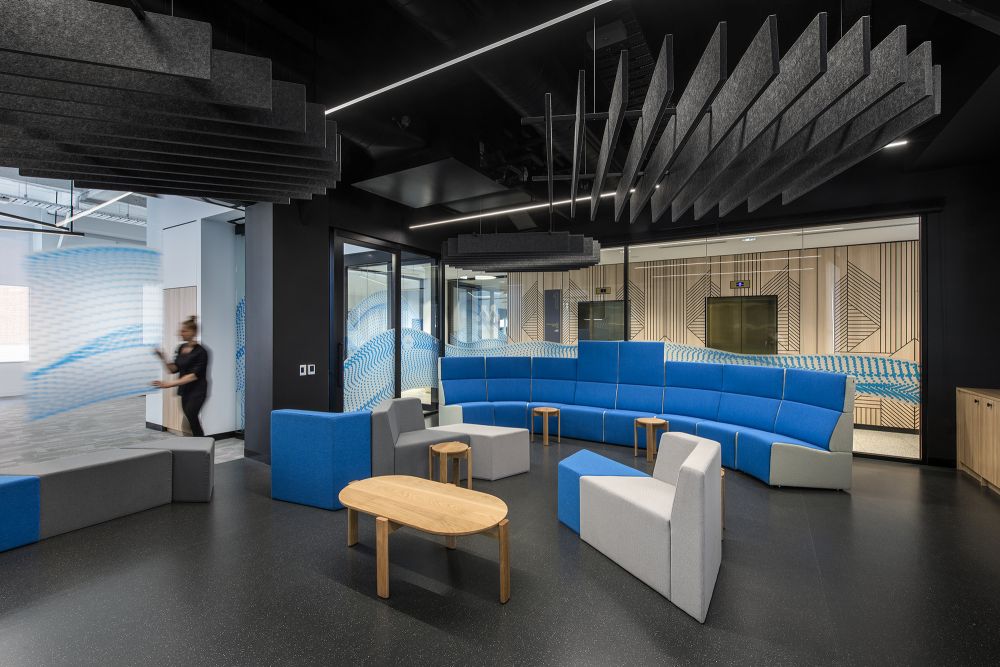 World leading satellite connectivity company for the Internet of Things (IoT), Myriota, have found a new home within Adelaide's Innovation Neighborhood Lot Fourteen. In stark contrast to the highly technical and complex nature of Myriota's business, the physical workplace itself is designed to provide balance with a focus on simplicity and the notion of "keeping it real." A deliberately modern workplace interior sits within the generous heritage envelope of the McEwin building which has been pared-back and provides an ideal backdrop to the colourful and energetic space for Myriota.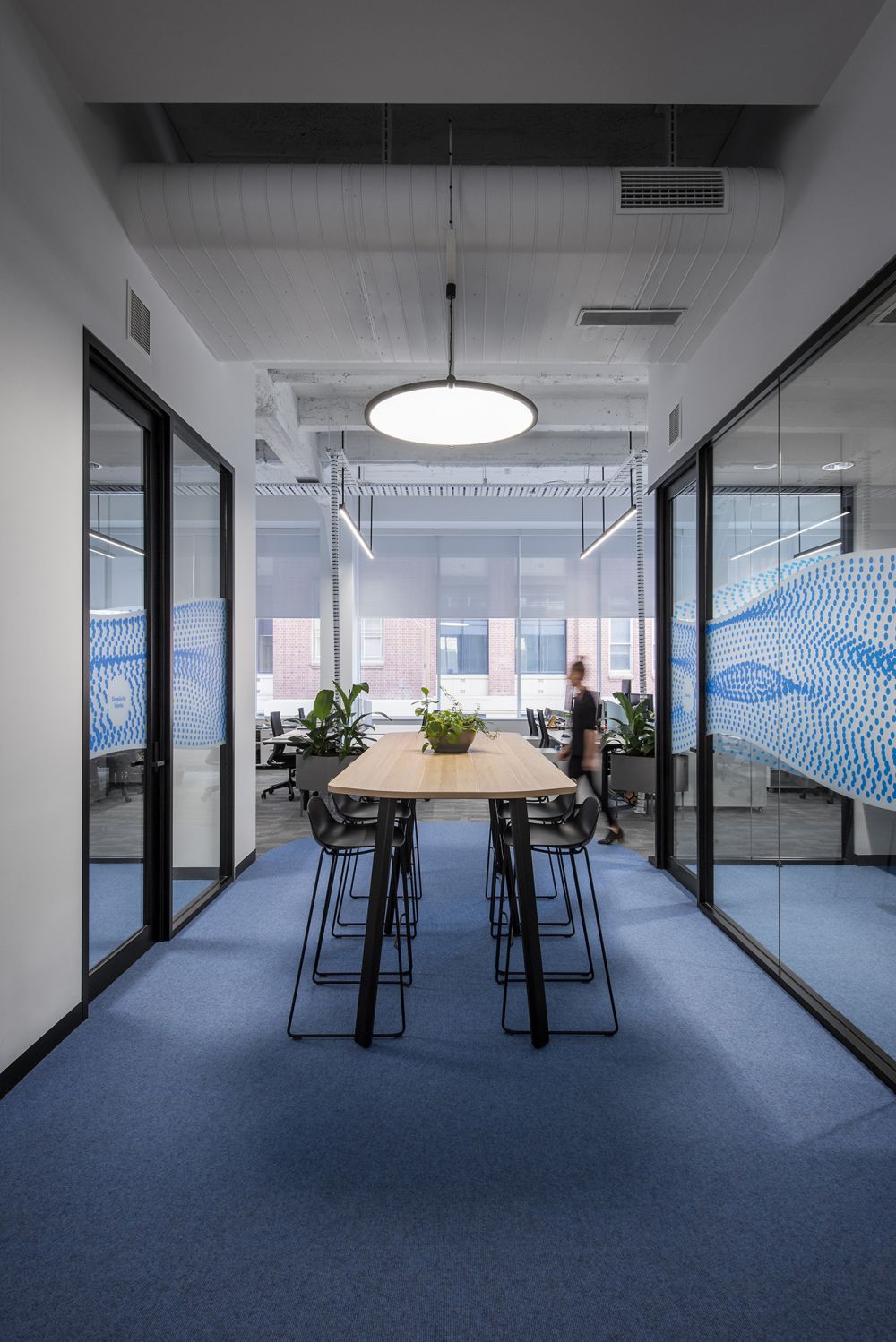 A series of carefully positioned spaces to focus on individual tasks as well as come together in teams have been planned. The multi-purpose Innovation Centre with retractable glazed walls and modular furniture allows the space to be configured in a multitude of modes for Myriota to share ideas and interact with clients. A warm and textured material palette, seamless integration of technology and spaces to suit a variety of modes of working, the workplace creates a comfortable environment that maintains a professional identity and is well equipped to grow and adapt with Myriota as they continue to excel into the future.