Residential West Development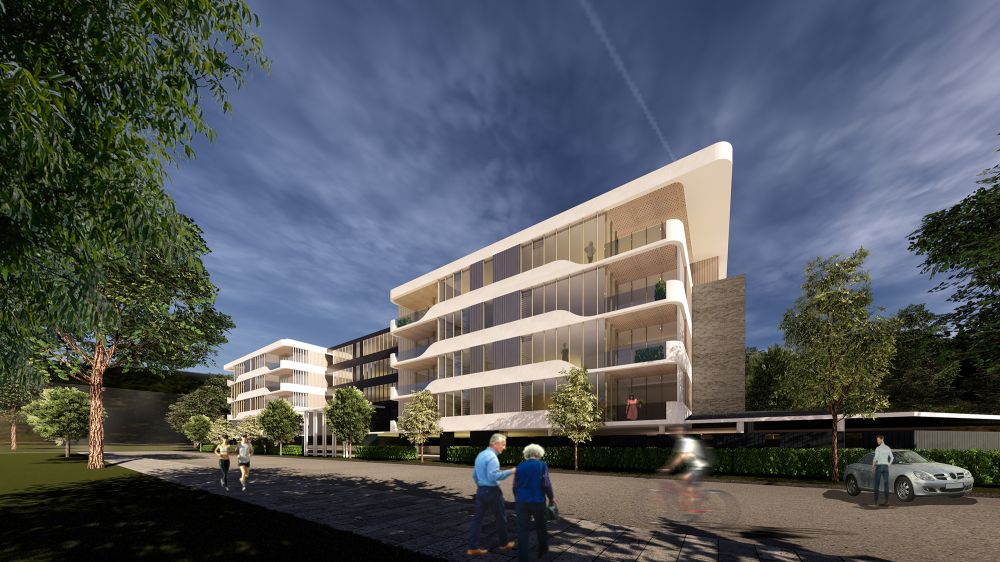 Set on a linear site with golf course views, this new residential development expresses movement and life. The highly articulated architectural form creates two distinct building elements, breaking down the linear configuration of the site while providing efficient floor plates and connected circulation cores. The free-flowing, gently curving facades provide privacy to bedrooms and bathrooms, and open up for view and light in the living spaces.
Open corner balconies maximise view and cross ventilation, with protruding elements and canopy overhangs providing shade from the north and afternoon sun. The project comprises a central double height entry lobby, a generous multi-function shared community space, 44 apartments and associated grade carparking.