Good Design Award for Urban Product Design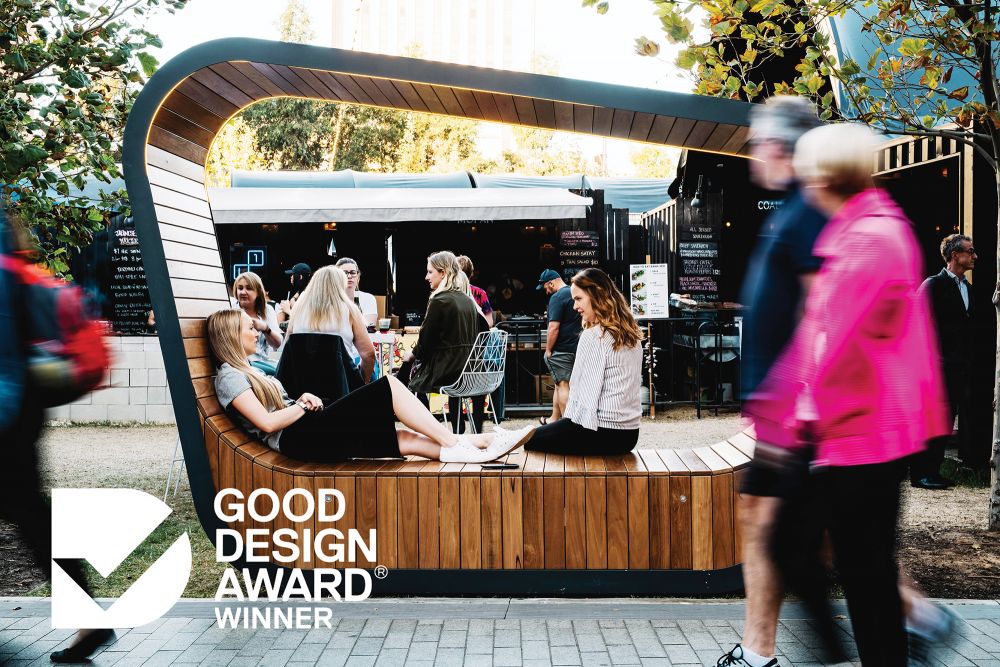 25.09.2020
JPE Design Studio's first urban furniture piece Sedi, has received an award in Australia's International Good Design Awards in the Product Design - Furniture and Lighting category. The annual Good Design Awards are Australia's oldest and most prestigious international Awards for design and innovation, celebrating the best new products on the Australian market.
Sedi was designed in collaboration with local fabricator Specialised Solutions and is driven by the desire to bring technological advancement to the urban realm. Sedi offers users access to wireless charging stations, USB ports and LED lighting which are all powered by the unit's integrated solar panel.
More than 55 Good Design Awards Jurors evaluated each entry according to a strict set of design criteria which covers 'good design', 'design innovation' and 'design impact'. Thank you to the judges for their citation; "This is an admirable design which certainly meets a need. It has a perfect balance of open and closed, and deals with issues relating to protective weather as well as safety and security really well. Inviting, friendly and robust - a great solution for many varied scenarios with a reasonable price."
Sedi is an exciting step forward in JPE Design Studio's future and multi-disciplinary offering.