Pridham Hall Shortlisted - WLA Awards 2019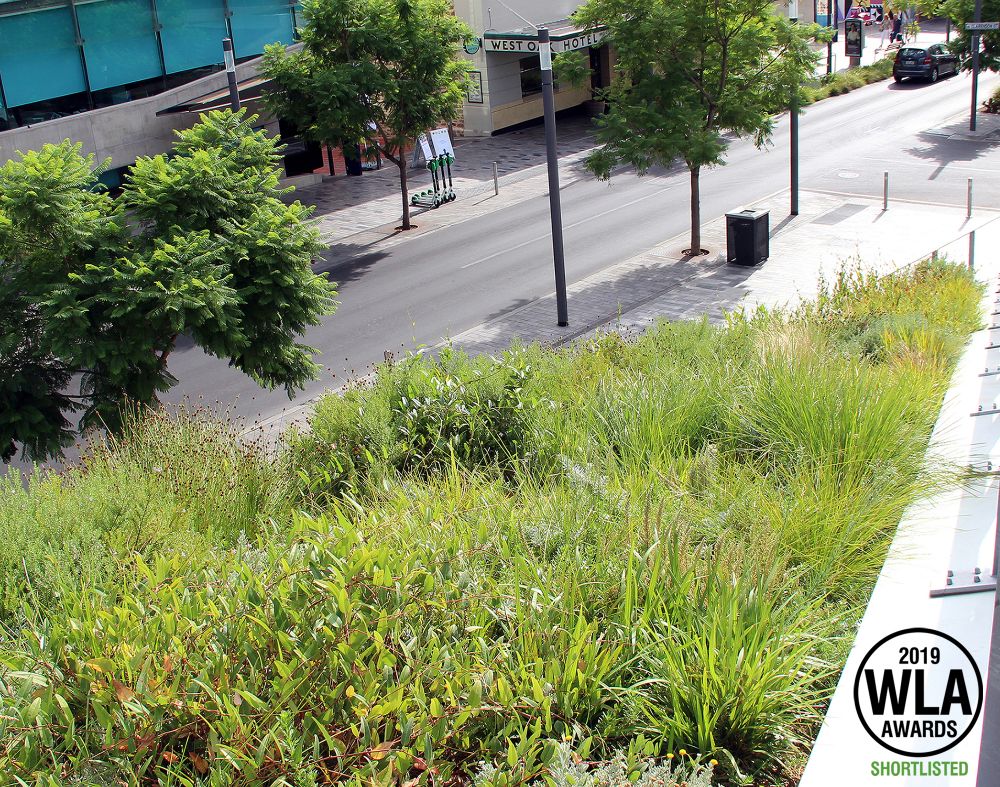 JPE together with Snøhetta and Jam Factory, are thrilled that Pridham Hall was shortlisted for the WLA 2019 awards. More than just a building, Pridham Hall represents a transformative strategic project for the University of South Australia. A new public realm for Hindley Street and a benchmark for socially focussed development in the city, the building has become the heart of the City West Campus and has developed its own dialogue with the city.
The key to the success of the design was the collaborative approach of all disciplines. The engineers, architects and landscape architects worked as an integrated whole including research and green infrastructure specialists. The folding planes of the green wings are the first of their kind and create a natural environment where there was very limited space or opportunity on the site. The floating gardens ground and connect the building to the public realm and landscape context of the city and incorporate a planting palette that produces an exceptional year-round display of changing textures and colours, with emphasis on plants from the Adelaide region. The landscape design of Pridham Hall brings life and vibrancy to the University of South Australia's City West campus and to be shortlisted for a WLA brings attention to Adelaide's design culture.