Thorndon Park Super Playground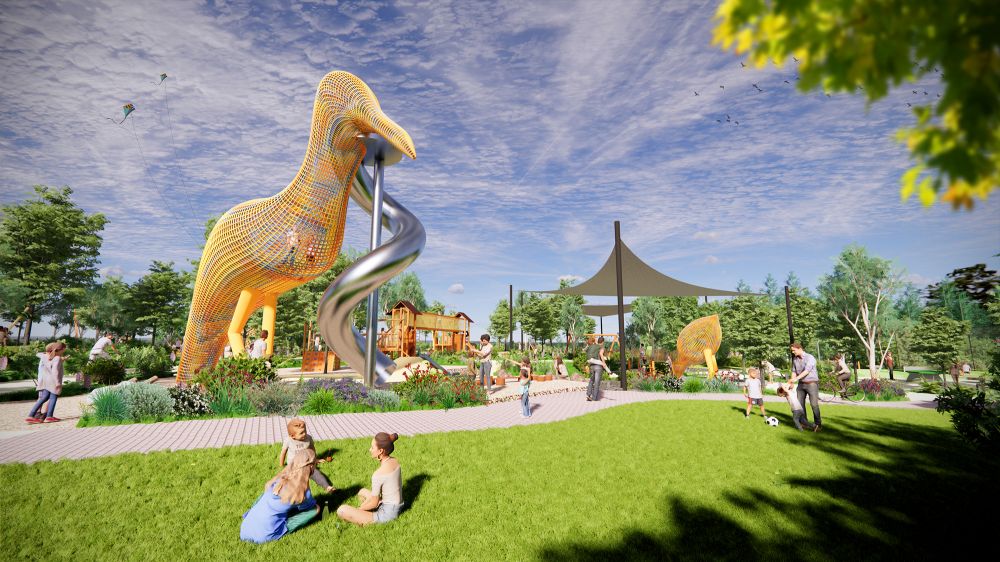 A complex layering of narratives and rich cultural heritage have been woven into the design of Thorndon Park Super Playground to create innovative story-telling and placemaking. The broad scale of the site, with its connection to water, native vegetation and contemporary arts and events offered an exciting opportunity to create interesting and dramatic play elements at a large scale to capture the imagination of visitors of all ages and abilities.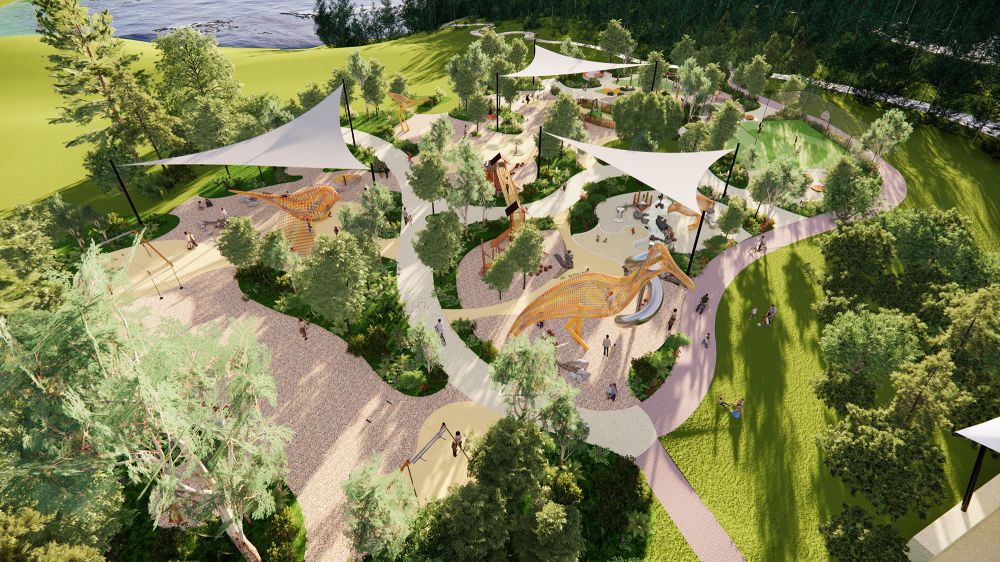 The design celebrates this by showcasing the abundance and timelessness of the valued birdlife at the Reserve. Spaces have been designed to showcase bird behavior, habitats and food to create unique play experiences and provide an educative layer; whilst large sculptural birds create a sense of drama and iconic placemaking. The immersive nature of the design ensures that the wonder and joy experienced through this unfolding playspace is experienced by all, with inclusive and accessible features underpinning each space, providing quality experiences for all who visit.