WSP Workplace Fitout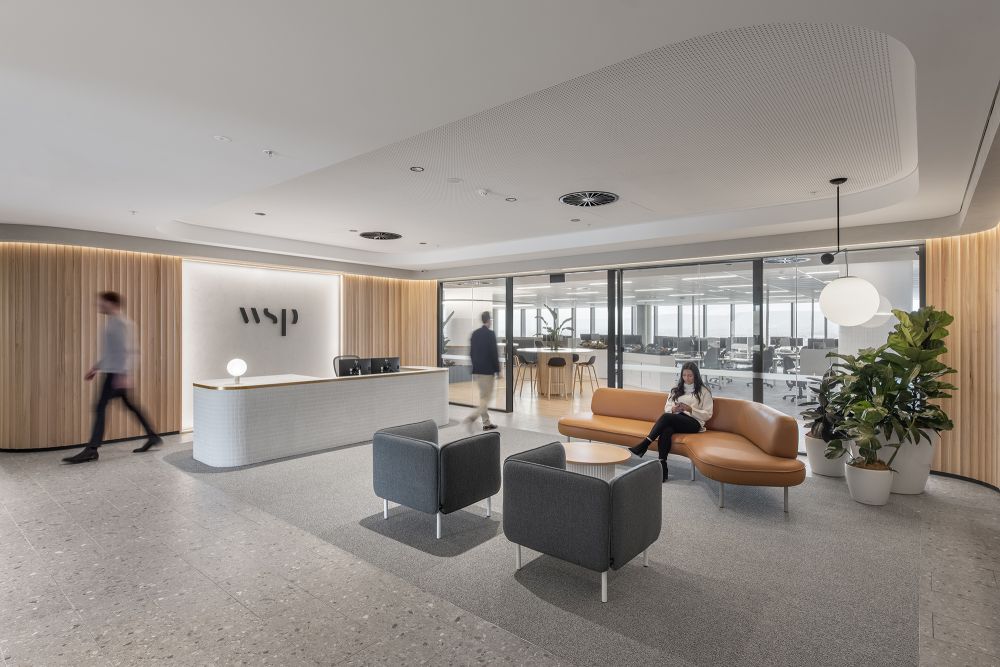 JPE worked collaboratively with WSP to develop their new fitout which is located across two floors at 83 Pirie Street in Adelaide's CBD. The brief for this fitout was centred around the principles of quality, culture, and environmental consciousness, with the objective to create a more diverse working environment where employee wellbeing and flexibility is at the forefront. This new workspace is a sanctuary of inclusivity where creativity, innovation and collaboration can flourish. Catering to the various needs of the WSP team, this fitout facilitates a variety of different touchdown points including breakout zones for quick interactions, small and large meeting rooms with integrated technology, quiet zones for focused work and an open social hub for collaboration and connectivity.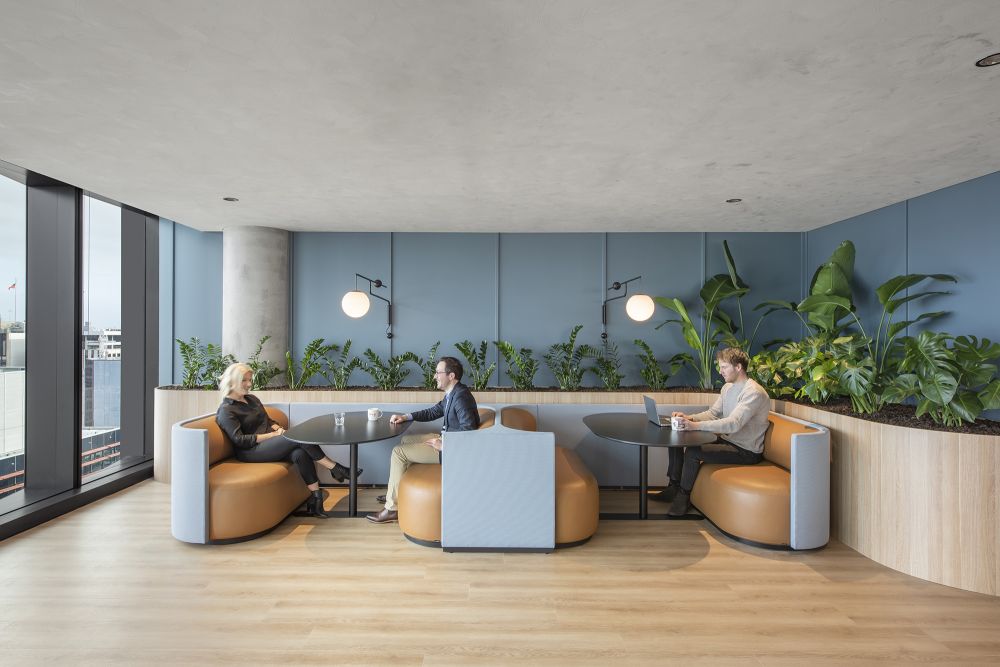 Recognising the need for an environmentally conscious design, the team sought to implement numerous sustainable solutions into the fitout to help reduce its ecological footprint. The team carefully selected eco-friendly materials, reused existing furniture, maximised access to natural light and integrated an abundance of greenery to refresh the workspace and bring the outside indoors. To further celebrate WSP's brand, various lighting techniques quickly became a key design move. Carefully concealed strip lights highlight textural surfaces, illuminate the new staircase, showcase the client logo, and introduce a sense of playfulness into the workspace. Close collaboration with the engineers was instrumental in integrating these lighting features seamlessly. Every design decision for this project was made with a focus on achieving the highest quality possible within the budget constraints. The result is a sophisticated and inspiring workplace where employees at WSP can thrive and feel at home.